CASSIES Silver: Media's Big Food Drive changes the face of poverty
Tam-Tam\TBWA shifts the focus to "the new poor" and reverses donation declines.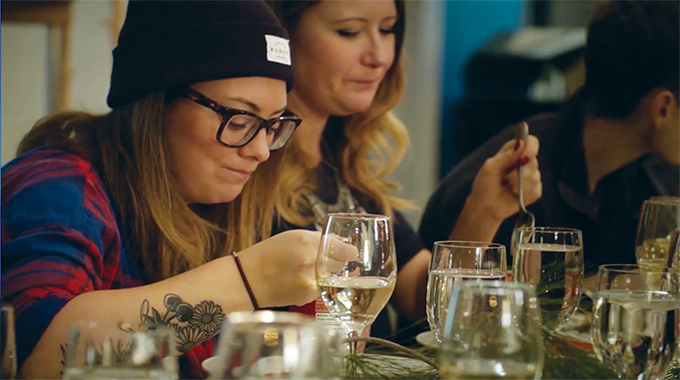 This article appears in the March 2018 issue of strategy.
+ Silver: Sustained Success
Since 2008, a disturbing new demographic has appeared: "The New Poor" are low-income families with insufficient funds to meet basic housing and food needs. While poverty is an issue usually associated with homelessness, these people don't necessarily live on the street. The Media's Big Food Drive needed to show Quebecers that the face of poverty has changed and that it can affect anyone, at any moment in their lives.
In 2015, a TV spot was created by Tam-Tam\TBWA featuring a once-financially-stable Quebec family that was suddenly battling to make ends meet. Radio ads highlighted a paradox between fashionable and forced diets (as a result of falling into poverty). These were supported with a Kijiji-disguised ad, social ads and ambient supermarket posters.
For 2016, Quebec's National Moving Day was used to establish a new food drive tradition of collecting non-perishable food that people would have otherwise left behind during a move. In 2016 (in addition to the posters, print, social videos, posters and TV spot from the previous year), 20 Montreal influencers were invited to a mystery gastronomic dinner where, as each course was served, the quality of the food degraded, reflecting what happens to thousands each year.
Results
Donations had been decreasing up until 2014. But in 2015, the organisation saw a $600,000 increase, followed by another $200,000 in 2016. The viral Kijiji ad achieved more than 10,000 unique views (versus the average 1,500 views), ultimately reaching 750,000 people (almost one in ten Quebecers) via traditional media. Thirty percent of the Moving Day food boxes were used, while the influencer meal stunt generated more than four million impressions.