Someplace Nice: Production Solutions
This Toronto production company takes a multi-tasking team approach to meet evolving brand needs.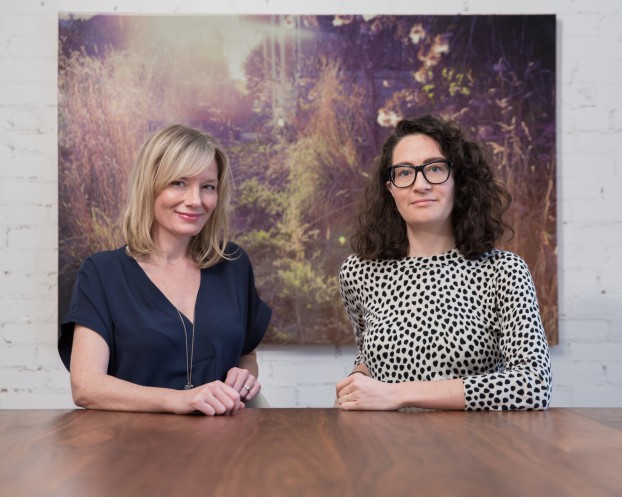 Executive producers Chilo Fletcher and Estelle Weir founded Toronto-based Someplace Nice in 2013
When executive producers Chilo Fletcher and Estelle Weir founded Toronto-based Someplace Nice in 2013, their goal was to offer a fresh, solution-oriented approach to productions of any level and budget. Both previously held sales roles at various production companies and wanted to use their collective experience to make things easier for agencies and brands to produce great creative in today's business climate.
Fletcher says, "The business of commercial production has changed so much since Estelle and I got into the business 15 years ago and Someplace Nice began with the mindset of embracing change and evolving with it, keeping the model nimble. With that evolution has come a growing clientele beyond advertising agencies. Marketing clients are increasingly reaching past ad agencies directly to production companies to produce, and sometimes develop, their creative."
Someplace Nice specializes in broadcast, digital and print production for ad agencies and brands direct from creative development to final product.
Brands are producing more content, for multiple platforms, and that means evolving the production process to make budgets stretch. Knowing that clients expect the same level of quality, Someplace Nice has developed a creative roster filled with multi-disciplinarians. A fulltime staff of six is augmented by a roster of local and international directors, DPs and photographers repped by Someplace Nice. Several directors can fill more than one role on a shoot, or can be part of a Someplace Nice team whereby the shop can offer a different price point.
Weir says, "Someplace Nice encourages a collaborative atmosphere and our directors, DP's and photographers often work as teams to help make the most of time and money. For example, when a past project required two days of shooting, we were able to put a team from our roster together and in turn were able to produce it in one day instead. One directed the comedy performance, a second was DP on the performance and a third shot the product in another set up in another part of the location."
Someplace Nice worked directly with the Dementia Network Calgary to create the 'Forgetting the Past' video directed by Andy Ferreira.
Recent work includes spots for Budweiser, the Edmonton Eskimos and Dementia Network, and the shop has also worked on projects for brands such as Air Canada, BMO, Coca-Cola, CIBC, Dare, Hyundai, Maple Leaf Foods, Rogers, Toyota and Volvo.
Budweiser's 'Who You Got?' 30-second spot for Bud Light NFL cans was directed by Drew Lightfoot.
Fletcher says, "Our roster includes technical directors well-experienced in 360 filming and VR and we're excited to leverage advancing technology in content creation and experiential marketing. Markets like the US have really embraced VR and AI in advertising and the creative results are exceptional user experiences, it's inspiring. We also want to push and work with our directors to develop and produce episodic and longer format sponsored or branded content."
CONTACT:
Chilo Fletcher
Executive Producer
chilo@someplacenice.tv
Profiles: