The Creators Bureau: Branded storytelling
Combining marketing and film expertise creates content that gets brands noticed.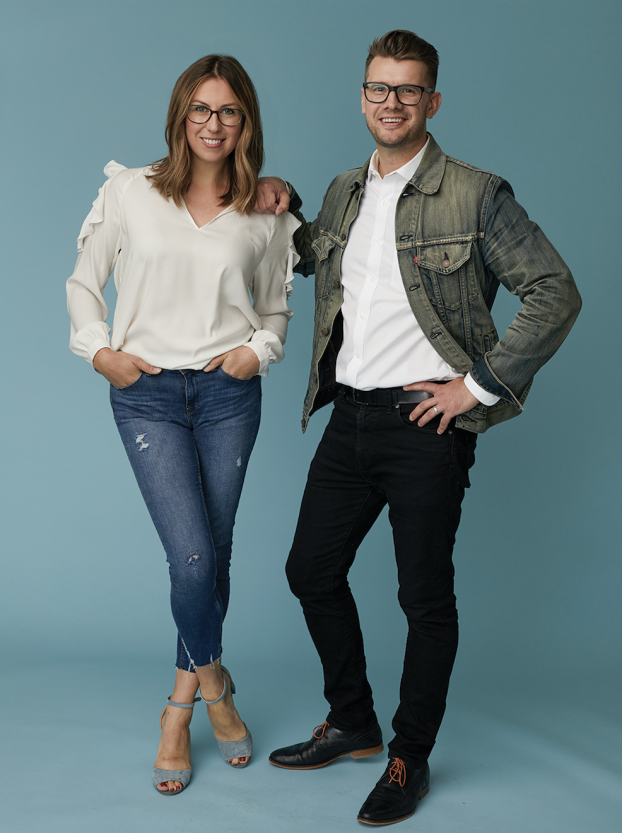 Ursula and Filip Terlecki founded Toronto-based The Creators Bureau in 2012.
The Creators Bureau came about through the founders' passion for filmmaking, turning what began as a part time pursuit into a fulltime business. Filip Terlecki, co-founder and head of creative development, started the Toronto-based production house in 2012 after nearly 10 years as head of research for the National Geographic Channel (Canada). The transition to production was smooth; two of his short films as writer/director were screened at the Cannes Film Festival in 2014 and 2017.
Ursula Terlecki, co-founder and producer, honed her skills in promoting content and storytelling as a publicist for HGTV Canada and DIY Network Canada. Her expertise in developing branded content and knowing what works in that space resulted in an invitation to sit on the jury of the Brand Film Festival this spring in New York City. She is the only Canadian female on the jury.
"What makes us different is not only our backgrounds but how we function," she says. "We have a very small internal team. This has allowed us to build a roster of freelancers we use, depending on what a project calls for. We're nimble and don't have much overheard, allowing us to put much of the resources back into our clients' work."
The Creators Bureau handles production from creative all the way through casting, styling, location scouting, shooting and editing to final product. The scope of work changes depending on the project with the shop sometimes brought in to only direct, shoot or edit. Working directly with clients as well as with creative and media agencies and broadcasters, it has created branded content for Jaguar Land Rover, Air Canada, Elle Canada Magazine, Chefs Plate, Rethink Breast Canada, Grey Goose Vodka and TJX Canada (parent company of Marshall's, HomeSense and WINNERS).
The Creators Bureau worked directly with Rethink Breast Cancer to promote this year's annual Boobyball fundraiser. One video was produced for social media platforms and another 'thank you' video was shown during the event. The theme for both – 1980s aerobics with the tagline 'Get Physical'.
To raise awareness for Chefs Plate, the shop created videos related to specific meal ideas and the farms where the home meal delivery company sources food. The Creators Bureau also produced Chefs Plate's first television spot from creative development through to final 30-second spot.
Ursula says what sets The Creators Bureau apart is the ability to make emotional connections with viewers. "We're not just selling a product or idea, we're looking to help brands create relationships with their consumers – and do that in a really creative way."
The Creators Bureau stays on top of production technology and whether it's 360 video, augmented and virtual reality or livestream on Facebook, the shop is ready to use it if it supports great storytelling. For instance, drones were used for the videos shot for Chefs Plate as a way to showcase the sprawling farms supply chain.
'Redefine Dinner', the first commercial for Chefs Plate home meal delivery company, was designed by The Creators Bureau to increase awareness of the brand.
"We're excited about the future and we'd like to do more work developing branded films, pieces that are longer format," says Ursula, "One of our favourites is one that we created for Union Station working direct to client. It tells the story of Toronto couple Gary and Mary-Lou and how pivotal Union Station was and is in their relationship. At the heart of it, there's an emotional hook, something that will resonate with the audience."
CONTACT:
Ursula Terlecki
Co-founder and Producer
ut@thecreatorsbureau.com
Profiles: