Zulubot: Content for the platform era
Zulubot uses out-of-the-box storytelling distribution and production to deliver meaningful (and timely) content.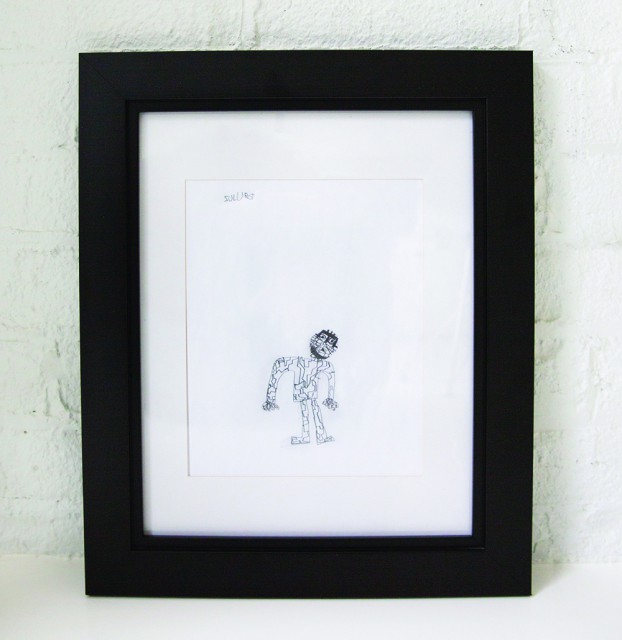 Zulubot launched in 2014, but the studio's name was imagined in 2008 by Zak Mroueh's son, who came home from school one day with a futuristic interpretation of Zulu Alpha Kilo.
In 2014, Zak Mroueh, Zulu Alpha Kilo's founder was trying to come up with a name for his agency's newest content production venture. He stared up at a picture hanging in his office and there, he found inspiration. In 2008, Mroueh's then five-year-old son had sketched a futuristic interpretation of his Dad's new agency, Zulu Alpha Kilo. Ten years later, that hand-drawn Zulubot robot is now the name and symbol of this industry-leading content production studio.
Not surprisingly, Zulubot's mission is to throw out all traditional notions and embrace a childlike, contemporary approach to content creation and production. "Two years before we launched Zulubot, we were inspired by one of our client's worldwide marketing leaders who shared some brilliant global work being produced by a new wave of filmmakers and content creators. At the same time, we were hearing from existing Zulu clients about their production frustrations with speed, efficiency and cost effectiveness." With this as inspiration, Zulubot set out to create a more nimble, creative and efficient offering.
In 2014, the fledgling studio had an opportunity to produce a reality TV series for OMNI right out of the gate, but it would require a major investment. Three additional edit suites were needed to service the production and additional space leased despite no guarantee of long-term work. Without the hindrance of a holding company, Mroueh and the Zulubot team decided to move forward despite the financial risks. Within a month, three new edit suites were set up and Zulubot's first major TV series production was well underway.
Today, Zulubot's out-of-the-box storytelling, distribution and production expertise has perfectly positioned it to work with forward-looking marketers trying to deliver meaningful and timely content. Unlike a traditional production studio, where the process ends at delivery to client, the Zulubot team takes it all the way from ideation to distribution planning and measurement. Mroueh says, "Although video consumption is growing, we still see an overall lack of premium content from brands. Years ago, brands wanted to post new content every single day. In recent years, many of our own clients have reduced the frequency of their posts and by doing so, increased engagement with higher quality content. Our belief is in quality over quantity and engagement over impressions."
Zulubot client work
With filmmakers, editors, writers, strategists, designers all under one roof, Zulubot is set up to help brands succeed in the platform era, where properties owned by Google and Facebook command the majority of consumer time spent as well as digital advertising revenue. "The video industry is growing at a rapid pace. All you need to do is look at how the major social networks are prioritizing video on their platforms today," says Mroueh. "We took a big leap with Zulubot four years ago and it's positioned us and many of our clients ahead of the curve for how today's brands need to engage with audiences."
Sometimes the content Zulubot produces still involves traditional broadcasters. One of the best examples is Common Ground: 100 Years of Harley-Davidson in Canada, originally an online series that followed three Harley riders during their journeys across Canada. The content was eventually picked up by Discovery Channel and aired as a one-hour primetime special. Over 475,000 Canadians tuned in and the documentary was recently held up by AdWeek as a best-in-class example of brand storytelling. Fast Company named it as a top pick of the week, calling it "content that people actually want to watch".
Fast Company described Zulubot's Common Ground documentary as "content that people actually want to watch." It aired on Discovery channel during prime-time with over 475,000 Canadians tuning in.
Today, Zulubot has grown to seven editing suites and a state of the art audio recording studio. But long-term, Mroueh says he wants the studio to create scripted series that build audiences that will eventually attract brands beyond Zulu Alpha Kilo's borders and client list.
Cary Smith, who joined Zulubot in January as director of content, is excited about that future potential, adding that "Zulubot's mission has been to create premium content that doesn't resemble advertising and instead competes for attention and engagement with entertainment and other mainstream media."
Smith's extensive production experience included four years as executive producer for Red Bull Media House, the brand's in-house media and content creation division. Before that, he was executive producer at Bell Media where he got to work with stars like Will Farrell, Selena Gomez, Ed Sheeran and Justin Bieber. Smith says, "With Zulubot's entrepreneurial spirit and disruptive culture, our team has the freedom to push boundaries not only in branded content, but also in pure entertainment."
CONTACT:
Cary Smith
Director of Content
TakeMeToYourLeader@zulubot.com
Profiles: