2018 Marketing Awards Shortlists: Public Service
The third batch of finalists has been released, with winners in the non-profit arena picking up medals at the gala next month.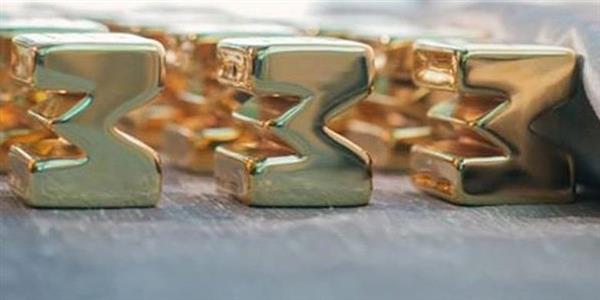 Every day this week, strategy will be rolling out the shortlists for 2018 Marketing Awards. Be sure to check here for all of the shortlists announced so far.
Another day, another batch of shortlists.
This time, brands and agencies with work in the Public Service category of Marketing Awards' main competition have been put forward as finalists that could go home with a trophy at the May 31st gala.
Public Service was judged by a 12-person live jury co-chaired by Union's Lance Martin and MSLGroup's Mia Pearson, following a benchmarking round of online judging by a 41-person panel comprised of top agency execs.
Strategy will be releasing the shortlists for Craft and Main over the next two days. For tickets to the show, you can contact Lia Minquini or Joel Pinto.
| | | |
| --- | --- | --- |
| Campaign | Advertiser | Agency |
| Greatness is Rare | Canadian Paralympic Committee | BBDO |
| Consequence Strains | R.I.D.E Checks | BBDO |
| Break Bread Smash Stigma | Casey House | Bensimon Byrne |
| Things You Can't Unthink | Banff Centre for Arts and Creativity | Cossette |
| Piano | Banff Centre for Arts and Creativity | Cossette |
| Overpower | E-Comm Emergency Communications for British Columbia Inc. | Cossette |
| Emergency vs Non-Emergency | E-Comm Emergency Communications for British Columbia Inc. | Cossette |
| SickKids VS – All In | SickKids Foundation | Cossette |
| SickKids VS – DadStrong | SickKids Foundation | Cossette |
| SickKids VS – MomStrong | SickKids Foundation | Cossette |
| The S Word | Canadian Down Syndrome Society | FCB Canada |
| Anything But Sorry | Canadian Down Syndrome Society | FCB Canada |
| Destination Pride | PFLAG Canada | FCB/SIX |
| Discover Canada | The Salvation Army | GREY Canada |
| Poverty Isn't Always Easy to See | The Salvation Army | GREY Canada |
| Waitress | The Salvation Army | GREY Canada |
| Unfiltered Posts | Kids Help Phone | J. Walter Thompson Canada |
| Reaction time | La Société de l'assurance automobile du Québec | lg2 |
| Real Reality | Hockey Hall of Fame | McCann Canada |
| Don't Get Sextorted, Send a Naked Mole Rat | Canadian Centre for Child Protection | No Fixed Address |
| Crash Coasters | Arrive Alive | Rethink |
| Stranger's Voice | Branch Out Neurological Foundation | Rethink |
| Six-Second Ambush Advisories | YWCA | Rethink |
| Ideologies can cross borders | Samara Canada | Tank |
| Human Trafficking | Crime Stoppers | Tribal Worldwide, Toronto |
| Motherhood | Uber Canada | Zulu Alpha Kilo |