Do Good. Feel Good. Get Results.
Find out how one national charity is transforming the way businesses think about CSR.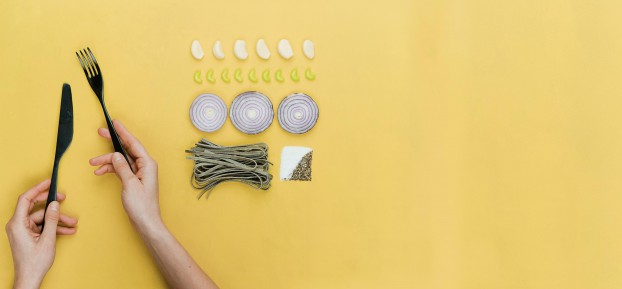 Effective CSR is smart business, and these numbers prove it

According to 2017 Ipsos data, 94% of Canadian consumers believe companies should support worthwhile causes. They're ready to back that up with their wallets too – 48% are loyal to brands that support the causes they care about, and 41%, "always pay attention to causes companies support."

The results of a truly effective Corporate Social Responsibility (CSR) strategy may first appear as something insubstantial. Things like enhanced employee engagement, or positive feelings about a company among its culture and consumers, are a few examples. In the end, however, even intangible items like these can find their way into ledgers and shareholder statements, as the statistics above demonstrate.

A unique approach to partnerships is leading to shared successes

Food Banks Canada works in collaboration with corporate donors to offer real return on an investment. "We try to elevate and expand our partners' thinking," says Tania Little, the chief development and partnerships officer for Food Banks Canada. That progressive approach to corporate partnerships sets Food Banks Canada apart from other charitable organizations.  

"My goal is to see the number of people that need to access our services go down," Tania shares, "but that only happens with a more comprehensive and inclusive partnership model. We have always come from a fundamental place of shared-value partnership."

The team at Food Banks Canada works closely with partners to help them define their CSR goals. A strategy is developed that delivers against these goals and is genuinely impactful on the issue of food insecurity. A great example of a shared-value partnership is the ongoing relationship between the French's brand, part of McCormick Canada, and Food Banks Canada.

French's Partnership with Food Banks Canada lives at the heart of its brand promise

Food Banks Canada and French's began their journey together in 2015 when the famous condiment company announced a promise to deliver great taste, using real, local ingredients, and enhanced social responsibility within the communities where they operate.

French's promise and community commitment was a natural alignment with Food Banks Canada's values, and grew into a One Bottle=One Meal campaign, for an expected total of more than 10 million meals donated across the life of the campaign at the end of 2019. Both consumers and employees rallied behind the cause.  French's brand grew 12% in Canada in 2017 and saw an increase in market share on Ketchup by 25% versus 2016.

Three years later, Food Banks Canada and French's continue their shared-value partnership, driving results and community involvement across the country.

Transform your thinking, your business, and your community

Food Banks Canada operates nationwide and through a connected network of more than 3,500 organizations with on-the-ground presence in communities in every province. That makes them uniquely positioned to help their partners achieve their CSR and marketing goals, and tell a story that is community-focused, but with national reach and impact. It could be as diverse as integrated campaigns across retail, digital, and PR channels, or a single cause marketing activation.

"The importance of CSR is going to continue to increase, especially with millennials because they just care about society in a different way," says Tania. "Companies that learn to understand what CSR can mean and what it can do for their businesses will see [increased] profitability; employee satisfaction; shareholder value and customer loyalty. At the end of the day, those are all key things to keep a business highly successful."

To learn how working alongside Food Banks Canada can enhance your community outreach, and potentially your bottom line, connect with Tania Little at tania@foodbankscanada.ca, or at 1-877-535-0958 x 250. Truly impactful CSR is just an email or phone call away.