Sunnybrook enlists war photographers for latest campaign
The hospital aims to highlight "the courage and grit" of its staff, researchers and patients.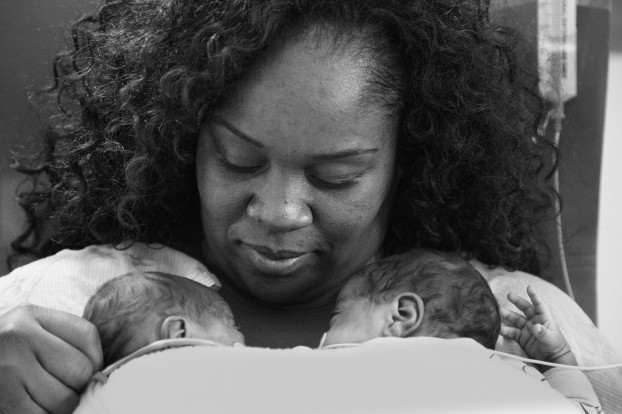 The Sunnybrook Foundation went straight to the frontlines for their latest campaign.
Created by agency No Fixed Address, the multiplatform campaign features images captured by American photojournalists Christopher Morris and Ron Haviv, who have both documented decades of international conflict.
"The aim with the war photographers was to capture the authentic story – the story of the courage and grit of Sunnybrook," says Pamela Ross, executive vice president and chief operating officer at Sunnybrook Foundation.
Morris and Haviv spent a week at Sunnybrook with unlimited access to the hospital grounds – witnessing surgeries, spending time in waiting rooms and being present during appointments in private doctors offices.
"There is nothing more elemental, there is nothing more genuine, than that kind of photography that document reality," Ross says. "And so it was important to us that if we were going to use that kind of imagery that was documenting the authentic frontlines of what goes on at Sunnybrook, that was the best way to do that."
The campaign is meant to be clear, simple and purposefully steered away from metaphor, Ross says. "We think that the story of what goes on at Sunnybrook is compelling without any artifice, and so that is what our aim was."
In one image, a woman is captured wearing a hospital gown with her eyes closed and a hand on her chest. She's just got her diagnoses when the photo was taken, notes Ross. "It was a positive one, thank goodness."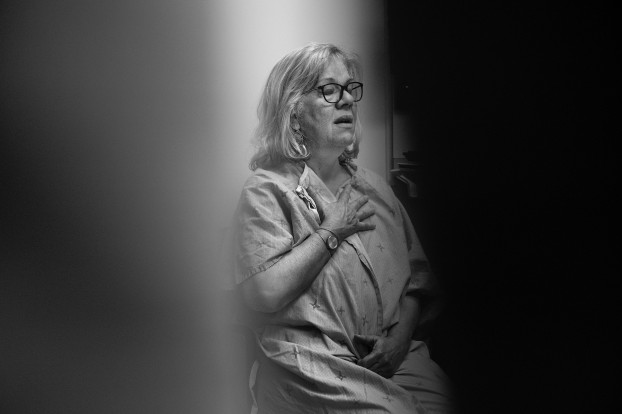 The still images are being used in a new TV spot,  alongside the campaign's tagline, "Where Impossible Becomes I'm Possible." This is the first time No Fixed Address has worked with Sunnybrook.

When considering the campaign strategy, Ross says Sunnybrook asked questions about what tied all the people that experience the hospital together.

"What do they have in common with the patients and with families who come to Sunnybrook? And what do they have in common with other people, like our volunteers who work incredibly hard to move the organization forward? And to other stakeholders…who aren't philanthropists," she remembers asking.

The answer, according to Ross, was clear: they are the staff, doctors, front line staff, and researchers. The word that tied the community of Sunnybrook together, according to Ross, was "courage."

Sunnybrook's target audience includes the philanthropically inclined, whether they are someone who donates $20 or "gives at a level where they can put their name on the side of a building."

"All of those people have similar motivations and one of those is to understand what the impact is of the organization they are giving to and that impact is meaningful to them as a person," Ross says.