The Agency A List – The Colony Project
The heavyweight start-up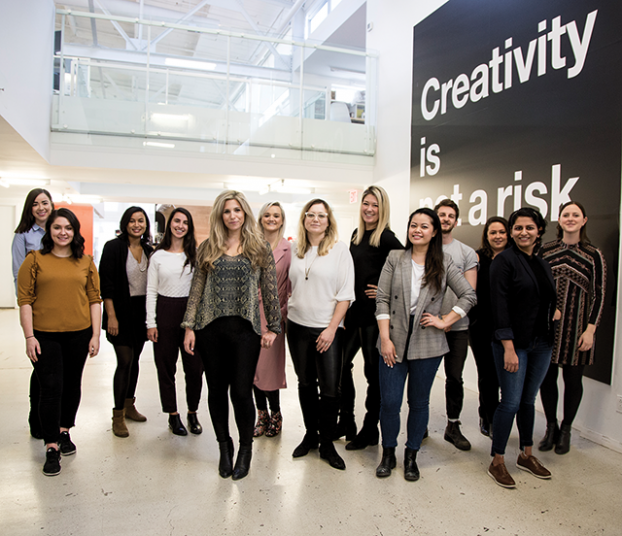 Over the past two years, this award-winning PR firm has grown to a staff of 20 with a roster of 20 global brands including La Roche Posay, Hyundai and Ascensia Diabetes Care.
The Colony Project is an earned-first PR agency whose goal is to create fully integrated programs that take brands beyond their traditional audiences. The two-year-old Toronto firm is already doing work that is being noticed, taking home Silver at strategy's 2017 PR Agency of the Year awards.
Managing director Amanda Shuchat says, "We often call ourselves the Goldilocks of agencies. We're not a massive agency and not a boutique but we're nimble enough to really react quickly. We have a start-up mentality and work much like a start-up so we can become an extension of our client's team. On the flip side, we have a team of people experienced in working with massive brands plus we can tap into the expertise of Vision7 network heavyweights when it makes sense."
The agency doesn't rely on traditional PR tactics, impressions and press releases but instead uses insights to look for more innovative approaches. These include influencer partnerships, content development, events, experiential activation, social and online content. Key to its efforts is integration and to have everything working together seamlessly.
When it opened its doors, The Colony Project had a staff of three plus three clients, Hyundai, Bayer Healthcare and Alcatel that chose to move from Citizen to follow Shuchat for her continued leadership. Now it has close to 20 staffers and a client list of 20 that includes La Roche-Posay, Social Lite Vodka, Tourism Yukon, Ascensia Diabetes Care and Guinness World Records.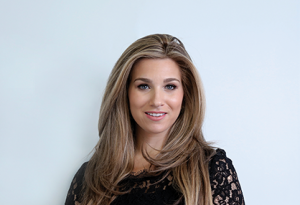 Amanda Shuchat, managing director of The Colony Project, was vice president at sister agency Citizen Relations before the set up of the new PR shop two years ago
A good example of helping brands reach new audiences is the work that The Colony Project does for Hyundai. Rather than traditional automotive PR, the agency is tasked with helping the carmaker reach new audiences. Part of that mandate is to convince men aged 18 to 35 to want to buy a Hyundai, not because it's affordable but because it's a high-quality product with excellent service. One campaign involved creating Tinder Canada's first-ever partnership with an automotive brand. The campaign to support the launch of the Hyundai Ioniq compared the similarities of dating through Tinder profiles to celebrity dates in Hyundai cars using engaging video and social content.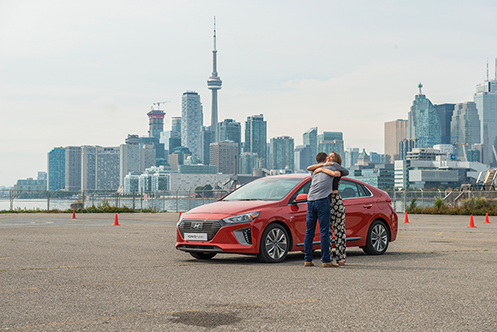 The 'Ultimate Date' campaign was executed in partnership with Tinder to support the launch of the Hyundai Ioniq and develop a new audience for Hyundai.
"It's really about thinking in new ways about how to get different people onboard with a brand. That's been the biggest thing for us from the start," says Shuchat. "We really have no boundaries, no silos so we try to borrow creativity from everything we do. Who is to say that something we do on a technology brand won't inspire us to do something for a beauty, healthcare or food brand, for example."
The Colony Project's startup sensibility prompted the firm to launch the Common Good Project last year. The initiative is designed to help entrepreneurs gain some brand awareness.
Shuchat explains, "Starting out, what helped us was this great network that we're a part of and we realized that others aren't lucky enough to have the same support. Many new businesses fail in their first few years so we put together a program to provide free counsel to help startups in their quest for brand awareness."
Five startups were selected to take part in customized workshops covering PR and social media. "We're very insights based," says Shuchat. "It's our goal to create a collaborative team culture while executing industryleading work, innovative initiatives and campaigns. The Colony Project is really about being on the cusp and doing things differently for T our clients and our team."
Profiles: