The Agency A List – BIMM
Marketing with greater certainty thanks to a transformation to a data-driven creative agency.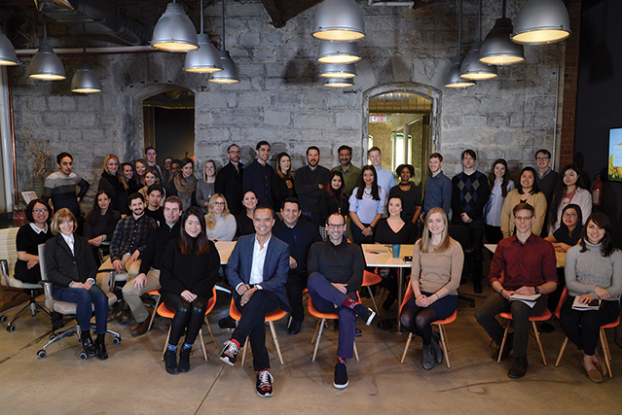 The BIMM team: the agency has a roster of 65 fulltime staffers.
Thirty years ago, BIMM was founded with a belief in the power of marketing using consumer data. When Roehl Sanchez and Mike Da Ponte bought the agency 10 years ago, their goal was to transform BIMM from traditional direct marketing to a fully-integrated data-driven creative agency. The shop still places a lot of weight on consumer data but it now has more tools with which to pull out insights for planning and strategy.
CCO Sanchez says, "Our tagline is "marketing with greater certainty". We use data to ensure that what we propose to the client can be quantified or qualified. We put a big emphasis on results and measurement to make sure that the brand work we create is effective."
BIMM is serious about providing measurable results and puts money on the line by having results-based compensation agreements with some clients.
The agency has a full-time roster of 65 and at the heart of it all is a data and analytics department where in-house analysts and data scientists feed into the insights that drive the shop's planning service. This hub draws on data from all sources, traditional research to store intercepts and client performance data.
Executing on plans often involves BIMM's technology department, which handles front and backend development as well as programmatic media buying. Although the shop collaborates with media agencies for traditional buying, it found it was more efficient to handle programmatic for clients.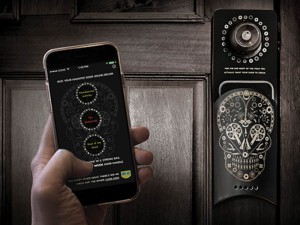 BIMM won awards for its Haunted Door App for WD40 that supplied creaky door sound effects designed to provide some spooky ambience when homeowners greeted trick-or-treaters.
BIMM's recent work supports its belief in data and helped it win silver in strategy's 2017 Digital Agency of the Year. One of BIMM's standout campaigns is Bully Ads, created for Canadian Safe School Network, which racked up 28 domestic and international awards. A series of banner ads featuring messages such as "Nobody likes you." and "That shirt makes you look stupid.", stalked influencers to create a visceral reaction – and a lot of buzz.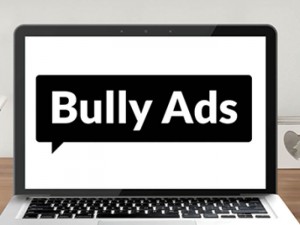 Created for Canadian Safe School Network, the Bully Ads campaign won 28 awards for its series of banner ads that stalked influencers across the web with bullying messages.
Sanchez says, "We were able to take a small group of influencers, target them using email and use their behaviour to retarget them with individualized banner ads and track response. Once they clicked on the email message, we had them. They were now cookied and could be tracked, and then we could start serving them our ads." The results of the very custom, very niche experience were massive. Over 23 million impressions and year-over-year donation increase of 37%.
"Today's consumer is not a one and done, see a spot, buy a product. It's ongoing," says Sanchez. "Consumers are constantly exposed to brands and media, screens and devices. You have to plan how to influence them with those impressions. The more you know about where your customer travels, the more successful you can be in terms of influencing their behaviour."
Profiles: