Nvidia becomes latest to open AI hub in Toronto
The computer hardware company will double its team working on machine learning in the city.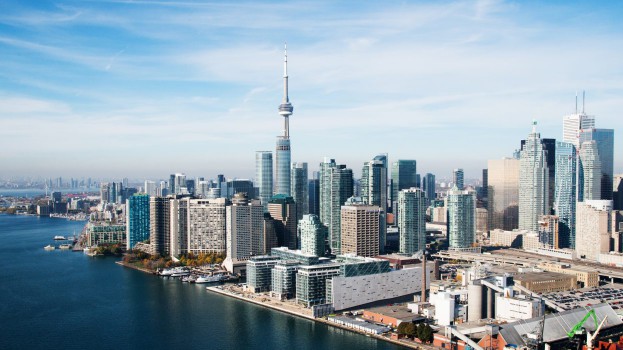 Computing company Nvidia has announced that it is the latest company looking to tap into Toronto's artificial intelligence talent pool with the launch of a new research hub.

University of Toronto computer science professor Sanja Fidler will be leading the lab. Fidler, who also works with the Vector Institute (a Toronto AI research lab), specializes in deep learning and computer vision. Many of her research projects have utilized some form of image recognition to do things such as help people avoid fashion missteps and write a Christmas song.

Nvidia has traditionally been known as a producer of chips and graphics processors in the computing and gaming industries. While not seen as an AI leader on the level of Google or Amazon, Nvidia was one of the early Silicon Valley companies to begin to pivot towards developing the emerging technology, using its background to develop hardware used to power robotics and AI systems, as well as devices like autonomous vehicles. It was also among the first corporate donors to the Vector Institute.

Nvidia already had a team of roughly 50 in Toronto, with a dozen dedicated to working on AI, but the company plans to double its workforce at the new hub.

Canada's major cities have become a major focus for the launch of AI research hubs from global companies looking to take advantage of local talent and academics, and the rate at which they are arriving here seems to be increasing. Etsy, Samsung  and Amazon have announced the launch of new research centres in Canada over the course of the last two months alone.