Cannes 2018: Canada's final four Lions
FCB/Six, Cossette and Lg2 close the festival with Silver and Bronze medals in Film, Creative Effectiveness and Sustainable Goals.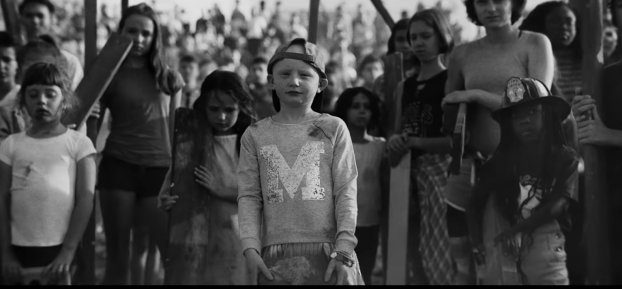 By Jennifer Horn and Justin Dallaire
Canada finished strong this evening in Cannes, with three shops bagging two Silver Lions and just as many Bronze at the final awards gala of 2018.
FCB/Six, Cossette and Lg2 will leave the French Riviera with heavier suitcases this weekend, packing medals won in the Sustainable Development Goals, Creative Effectiveness and Film categories.
Tonight's gala, which also included Titanium, the Grand Prix for Good and Glass (categories Canada was shut out of in the end), brings the 2018 awards festival and conference to a close. The Canadian contingent of 11 winning agencies will leave with 36 Lions in all (including one Young Lion), picked up across 27 categories and from a pool of 83 shortlist nominations.
Creative Effectiveness
Throughout the past week, juries awarded an abundance of global ads for their creative thought and execution, but only 18 of them were recognized for being instrumental in driving business results.
The SickKids "VS" platform by Cossette was one of them.
Earning a Silver Lion in the Creative Effectiveness category, "VS" showed how creative advertising can have a direct link to tangible business effects. The bar was already set high going in, with all entries in this category having won or been shortlisted at Cannes between 2015 and 2017. The jury started out with a mass entry list of 175, which were whittled down to 29, before 18 were medalled this morning before a media reveal.
At the press briefing, jury president and Burger King CMO Fernando Machado spoke about the panel's guidelines going into judging. The work that medaled had to have business results, but also some element of cultural impact and disruption.
Juror and VP of global marketing communications at Mattel Kristina Duncan concurred with Machado's statements, telling strategy that "in the mix of discussions, one of the topics that we spoke about was absolutely if the work managed to drive business results, but also have something that's helpful to society and the world, that's one thing that continued to rise in discussion."
Even so, BBDO New York CSO Crystal Rix noted that the panel was cognizant of having to compare cause and consumer goods. The latter, she says, tend to have stronger measurements in place to show impact, which is why the Grand Prix and Gold winners were brand-led – which is perhaps what prevented SickKids from rising to the top podium.
"If you look at our Golds, they had an overwhelming business challenge that they had to overcome," said Rix. "Both of our Golds were suffering from declining categories and were able to create that real impact. So in terms of the difficulty, that was one of our key requirements for Gold."
The Grand Prix winner, a CSR piece from brand Savlon, was awarded the coveted Lion for helping keep children in India germ-free. The brand worked with Ogilvy Mumbai to create silk-made chalk sticks that kids in rural schools could use during lessons, as well as to clean their hands after being let out of class (the chalk included a cleaning agent that tuend to soap when mixed with water).
Sustainable Development Goals
The jury had high expectations for this new category, announced last year in support of a United Nations sustainable development initiative adopted in 2015. During a press briefing, jury president Mark Tutsell, global CCO of Leo Burnett Worldwide, said he believes the category will become "the most important Lion in our industry."
"There's only one winner in this category," he said, "and that's the human race."
Nevertheless, the jury handed out 29 Lions, work it felt contributed to the U.N.'s Sustainable Development Goals in sectors including water, education and policy.
Among them was FCB/Six, who came away with two Lions for PFLAG's "Destination Pride," a multi-Lion winner at this year's festival. The agency landed a Silver in the Sustainable Cities & Communities sub-category, and a Bronze in Gender Equality.
Speaking with strategy, Tutsell said the work scored two prizes, because it is a "beautiful distillation of a campaignable idea."
Both he and Tina Allan, a category juror and EVP and director of data solutions at BBDO New York, said they appreciated that the platform is continuously evolving, as though it were "alive."
The digital hub will continue being updated to give LGBT tourists a good sense of the safety, laws and social sentiment of countries around the world.
The jury awarded the Grand Prix to "Palau Pledge" by Host/Havas. As part of the Palau Legacy Project, which aims to make tourism more sustainable in Palau, the "Palau Pledge" forces tourists travelling to the country to sign an eco-pledge promising to act responsibly towards the environment.
In the end, Tutsell said the idea "was the freshest and, secondly, was one that we could scale and act upon and activate geographically around the world."
Film 
The longest-running Cannes category promotes "creativity of the moving image" across TV, cinema, online and out-of-home.
Among 74 Lion winners — in a category that saw 205 pieces shortlisted from 2,158 entries — Lg2 Québec took home a Bronze in the Corporate Social Responsibility sub-category for "Shaving," a short film for La Société de L'assurance Automobile du Québec.
Coming on the last day, the prize is the agency's first of the festival.
The award-winning spot opens on a man in a wheelchair shaving his face, staring at himself in the mirror as he slowly runs the blade down his cheek. "Mark can only do one thing at a time," the narrator says, "ever since he did two things at once."
That scene is followed by a violent crash, a stark warning against texting and driving.
Two Grand Prix were awarded to agencies with CPG giant P&G as a client. One went to Saatchi & Saatchi New York for its series of Super Bowl ads for Tide that humorously suggested all ads are Tide ads if they include clean clothes. The other was given to BBDO New York, which looked at the uncomfortable conversations black parents have to have with their children about racism.