The intimate future of digital media
Oath's David Shing on how small moments lead to deep connections and why consumers desire intimacy.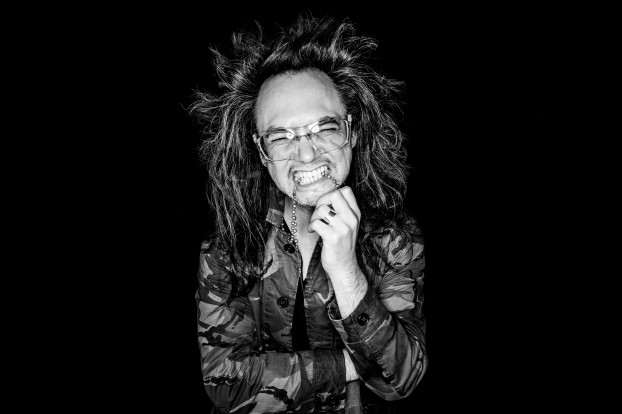 David Shing's title might be "digital prophet" and he spends his days exploring and theorizing on the future of connected lives to help Oath clients navigate their online presence, but his own digital life sometimes causes him anxiety.
It started four years ago, he says. Nearly two decades, when he ventured first online, there was an implicit trust in what he was reading, who he was connecting with. "It was an individual web," he says. "It was an open web." The sources where he got his news from were accurate, the people he spoke with online were real people he chose to connect with. But amid today's bot-filled, fake news-heavy world, that trust has eroded. "And I don't think I'm alone."
Indeed, a 2016 survey by Marketing Sherpa found that while trust remained high in traditional media formats like print, TV and radio (82%, 80% and 71% respectively), digital ads fared much worse. Only 39% of consumers trusted banner ads, sponsored posts fared a bit better at 43%, while search engine results fared best with 61% saying they trusted the information.
It's not strictly advertising either: A Knight-Gallup survey found that seven in 10 Americans worry about the spread of misinformation while an IPG media study found that 75% of consumers are concerned about the protection of their private information.
But it's more than just the nebulous concept of trust that's changing, Shing says: the way consumers communicate is also shifting.
When social media took hold, people were generally pretty public with their information online. And, as new platforms emerged, a sort of hegemony took hold.
"Digital and social media means everyone believes they are now creatives," he says. "Technology has facilitated that. Phones make it incredibly easy to take beautiful photos, and if they aren't perfect, you can add filters.
"It's great, but it means a lot of things look the same, and it's become boring." He adds. "What's more, I know with so much of our lives spent online, it can often feel like you're seeing your life through a different type of lens. I know for myself, I often felt like I spent less time living my life, and more time observing someone else's online."
The result of these two forces means consumers are increasingly turning inward, he says, likening today's digital shift to that of punk in the '80s. "While rock and roll was mainstream, there were all these pockets of people in garages developing an entire new genre of interesting music," he says. "That's happening online today. We're seeing cool things happen in these closed off quarters away from the mainstream."
For example, in recent years, the rise of "Finsta accounts," or fake Instagram accounts, has taken hold, with teens increasingly putting out fake, idyllic, and heavily edited versions of their lives on these fake account, keeping their actual day-to-day interactions with friends and theirun-edited lives on display in private "rinsta" (real Instagram) accounts, only meant for the eyes of their real-life friends.
But what does this mean for brands?
"Up until now, the easiest way to participate in the popularity of the web was to jump on the memes, hijack the conversations," Shing says. Those well-timed dunk-in-the-dark-style Tweets or on-point burn, were culturally relevant and still quite mass-reaching. "Sometimes it works, and sometimes it doesn't."
But as consumers shift towards more private modes of conversations, brands need to rethink their approach to digital conversations, he says. "We've really moved from an awareness-based advertising system to one of advocacy and peer-to-peer. Brands really need to take a minute and think through what and how they're communicating, but more importantly, why. They need to get better at asking themselves 'why should someone care if a brand is participating in this conversation.'" Consumers are looking for more intimate connections generally, he adds – not just with their own social circle, but with the companies they choose to connect with.
That desire for intimacy can be mistaken for a need for personalization – and that's definitely a useful tool in marketers' tool belts. Shing points to the ever-growing list of names on Coca-cola cans (and its continued popularity as a packaging program), as a prime example of consumers buying into that personal touch.
"But the problem is how do you make marketing feel one-on-one en masse," he asks. "There's a cost to it that most brands aren't willing to pay."
Instead, he says companies need to start better identifying their own brand DNA and finding ways of authentically participating in cultural conversations where it makes the most sense. It can be simple like Ikea's acceptance and advocacy for the popular online Ikeahack movement (in which consumers adapt and personalized the mass-produced line to their own liking). Or it can be something as un-fussy like McDonald's recent "Wayfinding" OOH campaign – which uses chunks of the iconic M to help direct passersby to the nearest QSR. The iconic brand understands its DNA so fundamentally, Shing says, that it only needs to use a small portion of it to communicate – and while this is an offline only campaign, there's no reason it couldn't work online.
But it can also extend out to broader mass-reaching marketing efforts, he adds, pointing to the recent digital by Heineken, which tried to tackle the concept of bias. The campaign put people with opposing viewpoints in a room together and provided team-building exercises to help them bond. Then, the brand offered a beer at a pub stool and played the participants differing views. One particularly poignant clip featured a man speaking against trans men and women, only to learn his companion is a trans woman. He stayed for the beer regardless. It was a touching commercial that encouraged people to come together to discuss their differences.
"What was great was Heineken had a view point," Shing says. "Brands that don't have an opinion of point of view are not going to be culturally relevant in a world where people want
that deeper, more intimate connection.
"I think, as an industry, we need to pause for a moment, take a deep breath, and ask 'How are we going to participate in these new relationships,'" he asks. "I feel very optimistic about where we are – we're just in a very interesting crossroads."