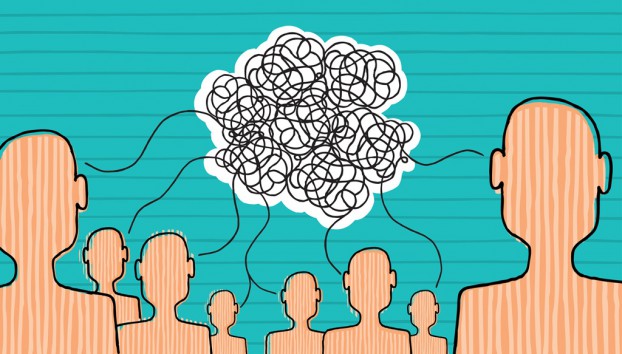 While strategists and planners have more influence with their clients and within their agencies, many of them feel like their skills aren't being properly applied, according to a new report from WARC.
WARC surveyed more than 500 senior planners and strategists globally to compile the findings in this year's "Future of Strategy" report. It also gathered 12 agency- and client-side experts to interpret the report's findings and provide commentary.
Overall, the planners surveyed feel like they have more influence than a year ago, both within their agency and with clients. That feeling is more prevalent among digital and other specialist agencies (70%) than in creative and media shops (56%). This is leading to over half of them reporting that they expect their strategy department to grow over the next year.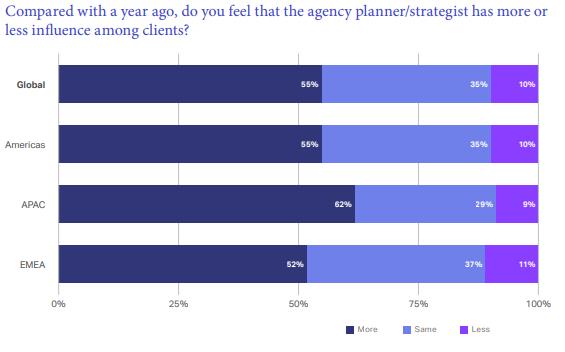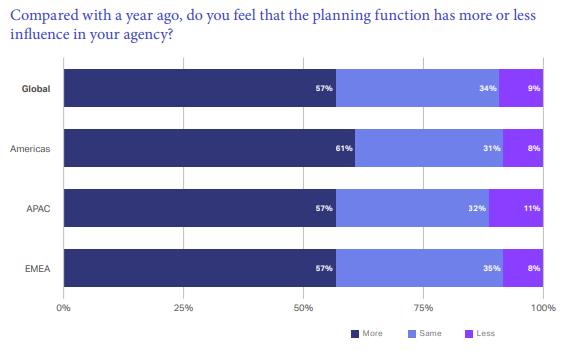 However, there are certain factors that are giving strategy leaders cause for concern. Namely, many pointed to the pace of change in the marketing industry, client-side budget cuts and a client focus on technology leading to more of an emphasis on short-term strategies over sustainable ones.
The budget cuts are also putting pressure on strategy departments, with more than 60% saying they are affected by cost-cutting as clients move functions in-house and automate processes. This is also leading to a feeling among 75% of planners that they can't leave their desks.
"Fewer and fewer planners spend much time in the real world, preferring to observe it from the comfort of a research report and Google search," said Rob Campbell, chief strategy officer of Deutsch, in the report.
The report also picked up the ever-looming threat of consultancies as a major concern, with 56% of respondents viewing them as a hazard to their business, although the growth of in-house client teams and strategy departments at larger media organizations were also high on the list. However, only 15% of respondents saw the influence of consultancies as a "current" obstacle to their job, suggesting that many see them as more of a long-term threat to their business.
More than 40% of strategists in the poll said they wanted to move their services "upstream" with clients, as that appears to be the biggest opportunity from both a business perspective – working with clients who need strategy services but not assistance from the rest of an agency – and in terms of putting their skills to the best use – working on big-picture business challenges, instead of simply "tweaking" the approach to individual executions.
However, Paula Bloodworth, strategy director at Wieden & Kennedy, points out that strategists should not be too adverse to working on things that discount fast-changing consumer needs. In today's marketing industry, she says, a focus on execution could be beneficial to clients in driving creative and using a test-and-learn approach to see what is most effectve.