Tracing the future: the rise of the self-serve user
Juice Mobile's DSP remains at the forefront of change in the age of dynamic device design.
A few weeks ago, Apple bestowed their latest keynote presentation upon attentive iOS connoisseurs and curious tech enthusiasts alike. Whether one watched the "Gather Round" presentation live, caught the TL;DR on an online forum or simply overheard water cooler gossip, announcements like the one that took place September 12th represent a tectonic shift in the mobile market.
This shift will cause ripple effects so extensive, it will be intimidating to make sense of.
You may be thinking "that's a bit dramatic? Apple releases new iPhone models with larger screens and a new IOS, and you think that's equivalent to a shift in the Earth's crust?" Yes. Because the vertical markets that make up the earth's plates in this metaphor is the mobile ad tech market as a whole.
For the sake of simplicity, let's explore this statement through the lens of mobile advertising. Bigger screens on the iPhone XS Max result in an opportunity for a more detailed and expansive consumer experience. Therefore, brands will have a greater creative canvas with which to address the perennial marketer's challenge of how to grab a consumer's attention in mobile.
However, the aforementioned challenge barely scratches the surface of the dynamic forces that mobile-specific DSPs, such as Juice Mobile's Swarm, need to navigate while planning product roadmaps or working on new iterations of proprietary features. With the launch of the iPhone XS Max, an answer to the following question becomes increasingly urgent: how do we continue to offer solutions to advertisers that will optimize new mobile centric innovations, as well as package these solutions into an efficient and intuitive self-serve DSP?
Enter: Trace. The point-to-point boundary map feature available through Swarm's self-serve portal that is equipped with updated how-to documentation. Swarm is dedicated to staying at the forefront of the rise of the self-serve mobile-first DSP. This is demonstrated in Juice Mobile's plan to offer an enhanced inline help component, a new iteration of Swarm's customer service ticketing system as well as upgrades to the dashboard, all before the end of the year.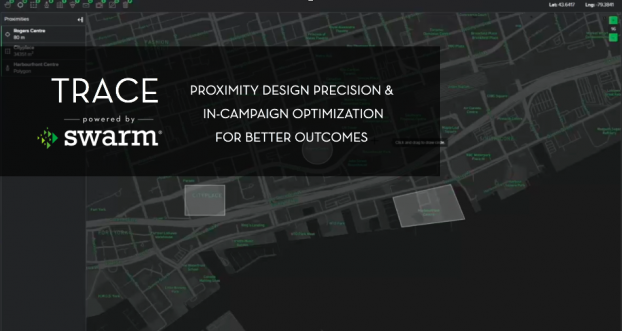 Trace is just one of Juice Mobile's flagship features proving how Swarm as a self-serve option DSP is proactively providing advertisers with the tools they need to adapt to the rapidly evolving shifts in mobile tech. In this case, Trace is the solution for advertisers looking to achieve a greater return on media spend, as they can take advantage of a tested and sophisticated approach to geo-targeting.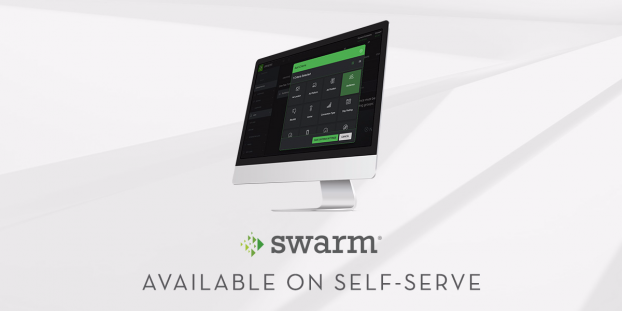 Beyond Swarm's empathetic approach to a self-serve DSP user's needs, Juice Mobile is consistently challenging the current market trends by researching and developing what can only be defined as tomorrow's solutions. Swarm is currently on the cusp of strengthening their current geo-targeting data through partnership with a third-party vendor to match locations to purchase affinity audiences.

Edward Layton, Juice Mobile's VP of sales reflects on how much mobile advertising, which is at the epicentre of both increased privacy concerns and tech-enabled connection potential, has matured over the last couple of years. "Industry pressure and government regulations are changing the face of the services and products that our company offers. As much as Swarm's roadmap responds to the restrictions in tracking and the roll out of active user consent, it also embraces the opportunities that advancements in computer science, machine learning, and improvements to device design."

Layton adds that it's an invigorating time to be in the business of mobile. "We're excited as all these shifts only further help brands and business connect with their customers in mobile."