The Build launches in Toronto
Jackman's Mike Magnacca has founded a new strategy and design shop that aims to build 'empathy' for its clients.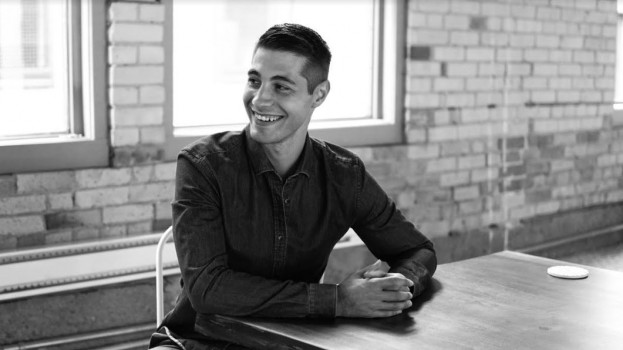 A former marketing manager from Jackman Reinvents has launched his own Toronto-based agency, bringing together a small team of strategists, designers, researchers and creatives.

The Build officially opened its doors in September after having soft-launched last January. It offers brand strategy and research, as well as marketing services, store design, web and ecommerce design and app design. It is currently involved in projects across all these disciplines except for app design, according to Mike Magnacca, its founder and managing director.

Magnacca began at Jackman Reinvents in 2013, eventually serving as a CX services manager and marketing manager with the agency. He will lead The Build on strategy and work alongside Michelle Chan, also formerly from Jackman, who will act as creative lead and the shop's second full-time staffer.

The agency currently works with a collective of eight other members with various backgrounds, building teams around client needs and pulling in resources on a contract basis.

Magnacca says he was keen to launch his own agency after noticing that few traditional shops have been able to connect "strategy with holistic design" at rates affordable to startups and small to medium-sized businesses. He says his goal for The Build is to bring a multidisciplinary approach to the space that delivers ideas under "aggressive timelines and aggressive budgets."

The founder sees the shop's multidisciplinary approach and its commitment to helping clients "reframe their thinking," rather than prioritizing its own way of doing things, as its two main differentiating factors. Its approach is rooted in building "empathy" through either quantitative research or what Magnacca calls "empathy exercises."

For example, for a university client, instead of running focus groups, it created an online activity board. Participants subconsciously revealed how they felt about the brand by answering a series of indirect questions, such as choosing the celebrity that they felt best presented the brand.

"The more you understand about who the people are and why they think the way they do, the more you can customize the design to better resonate with them," says Magnacca.

The agency's name is meant to be a nod to "building empathy, building better brands and building comradery" with clients, he says.

Looking ahead, Magnacca says The Build is looking to add a few more permanent staff to its core team, with the eventual goal of expanding to other provinces and countries. So far, its clients have all been based in Ontario, but Magnacca says it has already been in talks with potential clients in Quebec and the U.S.

Correction: A previous version of this article incorrectly referred to the agency as The Build Strategy and Design.