Tech in Action: Using VR to spice up display ads
CVS uses virtual reality to immerse consumers in a new store concept.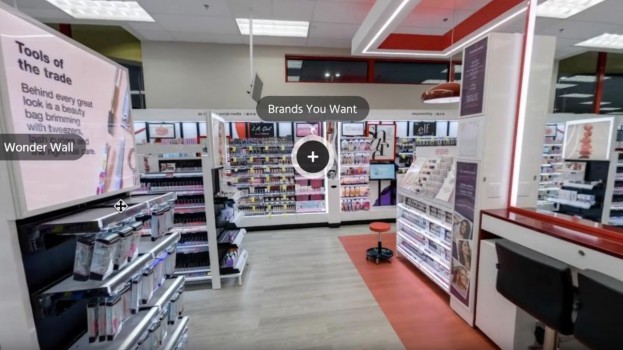 The only thing harder than getting people to take part in branded VR content might be getting them to pay attention to a digital banner ad. A recent campaign from U.S. pharmacy chain CVS aimed to solve this problem by combining the two.
CVS launched its "BeautyIRL" concept in the summer, billing it as a "store within the store" focused on its range of beauty products that also offered things like makeup application and manicures.
A recent campaign allowed users to explore the new space – either to entice them to give it a try or show them what they are missing out on if they don't live near one of the test locations – to see what's offered, as well as click on special areas of the concept to get more information. These include the "Wonder Wall" that highlights on-trend brands and products to the Glamsquad section that provides a wider range of beauty services.
Unlike other VR experiences that require marketers to convince users to click through to a YouTube page hosting the video, the virtual experience was instead housed within display ads that were embedded in mobile content, like news stories.
CVS' agency Universal McCann partnered with OmniVirt, a company that specializes in creating VR and 360 degree video ads, on the project.