What's next in ad tech
Oath goes beyond the buzz to break down the tech trends that really matter.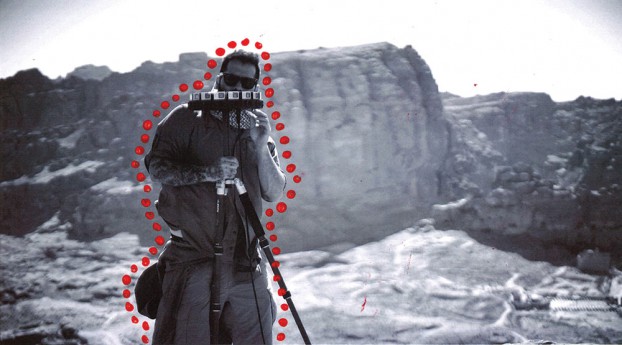 Oath's RYOT studio is working on different formats – like 360 cameras – to bring a new angle to contextually relevant content distributed via programmatic platforms
As we wind down 2018 and look to the year ahead, many marketers are asking themselves: Am I ready?
The world of marcom can be a confusing mess of rapid change. Consumers are demanding transparency and brand purpose. Millennials and Gen Z are "killing" the processed foods, car and travel industries. The "sharing" economy is forcing once staid categories to wake up and smell the Uber. And the technology! Everyone's calling out the possibilities of Voice. Virtual reality is the content platform to watch. And AI is poised to make advertising more efficient and effective…eventually.
But what about marketers' ad tech strategies – the quiet technology working in the background to deliver ads across desktop and mobile? Are you ready for the changes coming there?
Jon Finnie, head of revenue at Oath, says what's on tap for 2019 in the AdTech world is less a seismic change than a slow burn evolution in the category, but that marketers need to begin preparing now.
Finnie breaks down five ad tech trends to watch for the coming year – with nary a mention of AI in sight.
#1 Contextualized, relevant content – in the context of programmatic
While contextualized ads and branded content are not new trends, per se, we're seeing a shift in how we think of the two categories, Finnie says.
For the past five to 10 years, brands have been investing heavily in creating high quality content that's typically lived on their owned channels (and, occasionally imbedded directly on media partners' sites). And, after half a decade building the content, there's a lot of it. "And brands are looking for efficient ways to distribute it," Finnie says.
Also at play is the ease at which consumers can (and have) ignored display and banner ads. "There's too much content," Finnie says. "There needs to be a value exchange to get consumers to pay attention."
The result, he says, will be an increase in putting out content – rather than just display ads – over programmatic platforms.
"The best way to engage the user is to make it personal to them. And publishers are getting better at analyzing what their readers want," he says. "So, brands are expecting the content to be more contextualized to the sites [on which they advertise]."
Moving away from a focus on mass awareness, marketers can now seek individual users with a more personalized ad experience across the internet and technology has made it possible to seed out the content to the right user on publisher platforms. Beauty companies can pulse out how-to videos on contouring or skincare regimes on appropriate lifestyle sites, or cooking companies can create meal-planning posts for recipe pages.
Finnie points to a recent campaign for OLG, in which a 360 campaign was shot from a horse jockey's perspective. The ads were specifically sent to people who've shown an interest in horse racing and might be inclined to watch a video about their favourite sport.
All in all, Finnie says, this will make for a better overall experience as publishers are getting ad content readers actually want to pay attention to, users get some new information or value for their time, and brands, well they get people to tune in to the content they're investing in.
#2 Compliance comes to Canada
Europe's General Data Protection Regulation (GDPR) caused a sweep of change across the continent, though smaller Canadian companies who don't sell abroad would be forgiven if they weren't paying super close attention to compliance wheelings and dealings across the pond.
But it's time to tune into the issue of data protection, says Finnie. Not only is it a growing concern for consumers who've had two years of headlines about personal data security in their social feeds; it's now a question of if GDPR regulations are coming to Canada, not if.
"Whether you're a multinational corporation or a home-grown Canadian company, it's important that anyone who hasn't, start thinking about GDPR regulations and have a roadmap to compliancy for when more stringent regulations come to our market," he says. It's not an overnight shift in how companies think about their data collection, and companies don't want to be caught unaware.
That also includes identifying or encouraging partners to look at their own compliance, says Finnie, as the European regulations don't just extend to a company, but all its vendors as well.
#3 Brand safety and transparency reign supreme
Much has been written about the concerns of brand safety in advertising in the past couple of years, and while many vendors have paid lip service to the desires for brands to operate in a brand-safe (where publishers are known, frequented sites and not just click-bait,) and transparent environment (where banners are seen by actual eyeballs and ads aren't accidental clicks), Finnie sees real momentum happening in 2019.
This year, ads.txt was released, which calls for programmatic buyers to provide complete transparency for their inventory sources. Scrutiny on ad placements has meant there's also been an increased focus from clients over whether the distribution platforms offer premium inventory without a lot of ad clutter and good viewability. "There are a lot more questions coming from brands about how their dollars are working for them," Finnie says.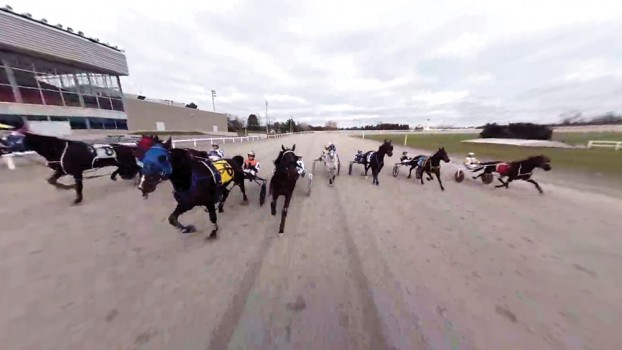 OLG put audiences directly into the jockey's seat, giving horse-racing lovers the opportunity to see what the race was like first hand. The ad was sent out programmatically to a broader audience but thn optimized for consumers who've shown an affinity for the sport

#4 Streamlined ad tech providers

Coupled with the need for greater trust and transparency in vendor partners, Finnie says 2019 will see the boom in ad tech company consolidation.

While ad tech and programmatic companies are all the rage, the result has been a boom in providers, leading to a very fragmented and crowded eco-system, says Finnie. A 2017 report from the International Data Corporation found that the top 15 ad tech vendors represent less than 40% of the overall share, with most controlling less than 5% of the market. "A multitude of small, specialized vendors with limited revenue [make] up the rest," the report found.

"We're hearing from clients that they want more simplification of the process," he says. "Clients want everything – they want campaigns that hit the KPIs required by the business, that live in brand-safe environments, that use third-party verification partners and are targeting the right people. But they want to work with fewer partners who can give them more of what they're after."

The result is that companies, like Oath, have begun to introduce new offerings to the mix (Oath recently merged its ONE by AOL, Gemini and Brightroll platforms into one simple ad tech stack branded Oath Ad Platforms) or purchasing new companies (Oath launched 14 months ago as a result of the acquisition of Yahoo by AOL, via Verizon), offering clients a more streamlined and simple solution to fulfill their needs.

#5 The fifth generation

The introduction of 5G, currently being tested in the U.S., isn't really a 2019 trend – though it's something brands in Canada should be keeping an eye on in the year ahead.

Rather, 5G – or fifth generation mobile – will offer faster speeds than its predecessors 4G(also known as LTE) and 3G. It's expected to roll out across the United States throughout2019, with Canada to follow shortly after.

Companies like RYOT, an immersive media arm of Verizon, are already looking at how the faster speeds can be used by brands – what kind of new formats or content it'll facilitate – and Finnie hopes in particular that it'll finally allow AR to proliferate. "Users will be able to consume that content at a speed they expect and they won't be restricted by download and bandwidth limitations," he says. "It's going to be a game changer for users – and brands."