Meet the chairs of the 2019 Marketing Awards
The six industry pros leading this year's juries have been announced, on top of a few new categories.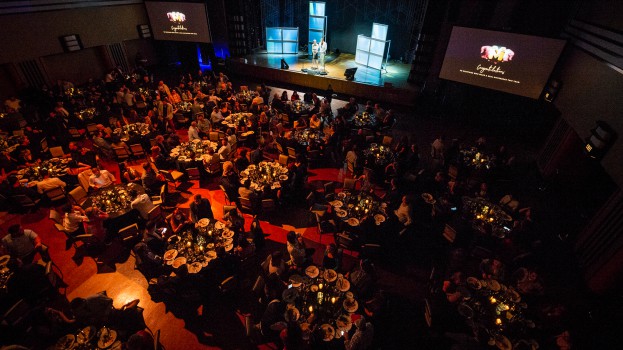 The crowd watches at last year's Marketing Awards.

The co-chairs of the Advertising, Design and Multicultural juries for the next edition of the Marketing Awards have been announced.

Co-chairing the Multicultural jury will be Marvi Yap, co-founder of AV Communications, and Timothy Yip, managing director of Maple Diversity.

The Design jury will be co-chaired by Stussy Tschudin, principal at Forge Media + Design, and Vanessa Eckstein, founder and creative director at Blok Design.

Chairing Craft will be Steve Mykolyn. Mykolyn will be chairing live deliberations among Craft jury, which had an online benchmarking jury for the inaugural edition of the category last year.

And, lastly, the Advertising jury will be co-chaired by Denise Rossetto, COO at BBDO Toronto, and Dave Douglass, partner and ECD at Anomaly Toronto.

There is also a handful of new award categories. They include Augmented/Virtual Reality and Point-of-Purchase categories for Public Service work, the addition of Branded Content, Branding and Direct categories for Multicultural work, as well as a Music category for Craft.

Entries for the 2019 Marketing Awards – set to take place in June – are now open, with an early bird deadline approaching on Dec. 7. More information on entries, deadlines and categories can be found on the Marketing Awards website.