AToMiC 2019: The old meets the new
A look at where the bar has been set in creative uses of technology, design and brand content.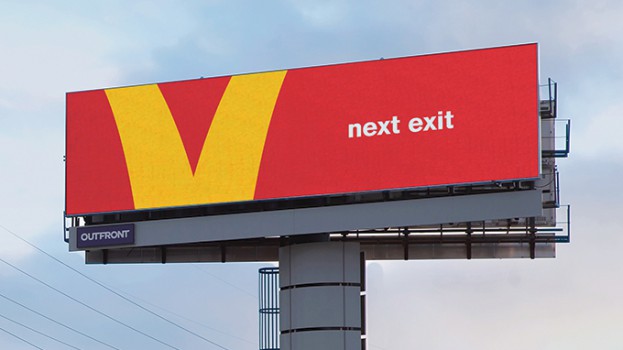 The 2019 AToMiC Awards were given out on Tuesday, and strategy has spent the week taking a look at the ideas and executions behind the winning work.
Today, we highlight how clever new ideas can be found anywhere, whether through emerging technology or by sticking to classic disciplines like design and out-of-home. Then, we look at where the bar has been set in one of the hottest areas of this year's awards: branded content.
For the full list of winners, visit the AToMiC website, and be sure to check here for the rest of our deep dives.
Inside the winning work
The art of design: McDonald's "Follow the Arches" by Cossette; Gender Creative Kids Canada's "The You Inside Project" by Lg2; Ottawa Tourism's "Not Vanilla" by Rethink; WSIB Ontario's "Typefaces of the Fallen" by Grey Canada; Raising the Roof's "More Than a Toque" by Leo Burnett Toronto; Just Tom's "Website on Vinyl" by The Local Collective; "Molson Salutes the Dépanneurs" by Sid Lee; Fondation Émergence's "The Pride Shield" by Rethink
Get out-of-home: Netflix and Marvel's "The Punisher – Castle Frank" by Proof; St. Louis Children's Hospital's "Remission Bell" by J. Walter Thompson Canada; Greenpeace's "Stop Sucking" by Rethink
The reality of tech: The Bank of Montreal's "The BMO200 Fountain" by Mosaic; Fountain Tire's "Safest Highway" by FCB Canada
Getting immersive: Le Club AccorHotels' "Seeker" by Cossette; Les Producteurs de lait du Québec's "Singing Cartons" by Lg2
The brand (content) bandwagon: Uber Canada/MADD's "Motherhood" & "Uber Moms" by Zulu Alpha Kilo; Harley-Davidson's "Common Ground" by Initiative/Zulu Alpha Kilo; Fenplast's "Metalproof" by Lg2; Mars Wrigley Confectionary's "Skittles #GIVEaDAM" by DDB Canada; Tabasco's "One-Star Restaurant" by Rethink; SickKids Foundation's "Milk & Cookies" by Cossette; CAMH's "Mental Health is Health" by Zulu Alpha Kilo; Casey House's "Break Bread Smash Stigma" by Bensimon Byrne / Narrative / OneMethod