2019 Marketing Awards shortlists: Craft
From copywriting to editing to animation, who is in contention for an award recognizing technical achievements in advertising.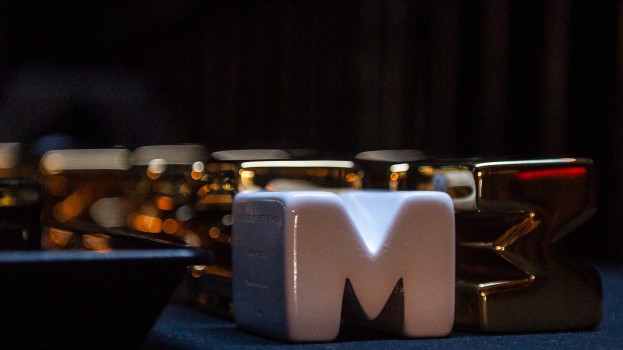 The shortlist for the 2019 Marketing Awards Craft category has been released, showing the agencies, production and post-production shops looking to be recognized for their technical creative achievements.
The Craft category, now in its second year, recognizes technical achievements in production in a range of different disciplines, from art direction and copywriting to animation, directing, editing and music. The Craft jury was chaired by Steve Mykolyn, partner at Castor Design.
The winners will be awarded during a ceremony on June 13 at The Carlu in Toronto. More information can be found on the Marketing Awards website.
Shortlists for the Multicultural and main Advertising categories will be revealed in the coming days. Be sure to check out the previously announced shortlists in the Marketing Awards' other categories.
Craft
| | | |
| --- | --- | --- |
| Campaign | Agency | Client |
| We Rise | BBDO Toronto | Right To Play |
| Casey House Documentary: June's | Bensimon Byrne | Casey House |
| Teddy | Cossette | Walmart Canada |
| SickKids VS: Crews | Cossette | SickKids Foundation |
| Dream Thieves | Cossette | KOHO |
| Write for Your Rights | Cossette | Amnesty International |
| Blood Surrogates | Grayson Matthews / Sid Lee | Egale |
| Day of Mourning Typefaces of the Fallen | Grey Canada | Workplace Safety and Insurance Board |
| Dining Room Derby | IAMSTATIC / FCB Toronto | Responsible Gambling Council |
| Haulers | John St. | Loblaw Companies Limited – No Frills |
| Petal Paint | Leo Burnett | JAT Holding |
| From Here, We Soar | Married To Giants / Dot Dot Dash | Gymastics Canada |
| Famous Fingers | McCann Canada | Prostate Cancer Canada |
| Lamp 2 | Rethink | IKEA |
| Pass The Bill | Rethink | Leaf Forward |
| The Final Straws | Rethink | A&W Canada |
| Stop Sucking | Rethink | Greenpeace |
| First Skate | Rooster Post Production | Canadian Tire |
| Boys Do Cry | Rooster Post Production / Bensimon Byrne | White Ribbon |
| A Snack for Santa | Sid Lee | IGA |
| A Tangled Tale | Target | Newfoundland and Labrador Tourism |
| #UNIGNORABLE | Taxi | United Way |
| Shake | Taxi | Kraft Heinz |
| Stay Clear, Stay Safe – A Cautionary Tale | The Hive | Ontario Power Generation |
| Feels Like Farther | Cossette / Vapor RMW | Ronald McDonald House BC & Yukon |
| Sounds You Hate (Drill) | Vapor RMW | Workplace Safety and Insurance Board |
| Win Pencil, Draw Respect | Zulu Alpha Kilo | One Show |
| World's Worst RFP | Zulu Alpha Kilo | Zulu Alpha Kilo |
| The Away Game | Zulu Alpha Kilo | Tim Hortons |