2019 Marketing Awards shortlists: Multicultural
Here are the campaigns vying for the top prize in a category recognizing culturally diverse work.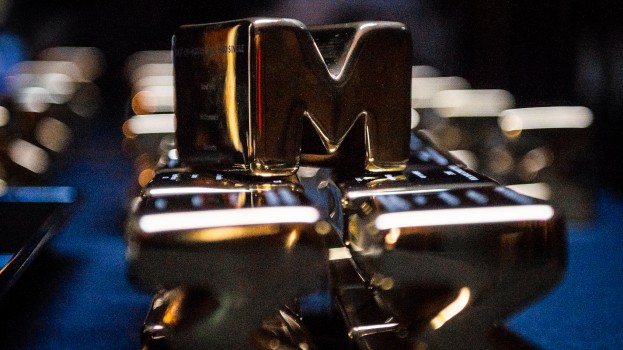 The latest round of shortlist for the 2019 Marketing Awards have been released, revealing the campaigns competing in the Multicultural category.
Multicultural categories at the Marketing Awards recognize work that aims to connect brands with Canada's diverse ethnic and cultural communities. Co-chairing the Multicultural jury this year are Marvi Yap, co-founder of AV Communications, and Timothy Yip, managing director of Maple Diversity.
The winners will be awarded during a ceremony on June 13 at The Carlu in Toronto. More information can be found on the Marketing Awards website.
Shortlists for the main Advertising categories will be revealed next week. Be sure to check out the previously announced shortlists in the Marketing Awards' other categories.
Multicultural
| | | |
| --- | --- | --- |
| Campaign | Agency | Client |
| Little Mac | AVcommunications | MAC Cosmetics |
| Good Luck, Measured in Dog Years | Barrett and Welsh | Barrett and Welsh |
| A New Brand Voice for a Diversity of Voices | Barrett and Welsh | LitNetTO |
| Speak Human To Me – Stay Flexible | Barrett and Welsh | Allstate Canada |
| The Perfect Recipe for Vaisakhi | Barrett and Welsh | Walmart Canada |
| A Bright Idea for Diwali | Barrett and Welsh | Barrett and Welsh |
| The Tartan Turban Secret Readings | Barrett and Welsh | Barrett and Welsh |
| It's Called What? | Barrett and Welsh | TD Bank |
| Scotiabank StartRight – We Can Be Your Guide | Bensimon Byrne | Scotiabank |
| Boombox/Telephone/Family | Captus Advertising | Connect Hearing |
| Eeyou Direct Mail Campaign | Central Station | Distributel |
| Single 11 | DV8 Communication | Kiehl's |
| Nestle Diwali 'Traditions Embrace' | Dyversity Communications | Nestle Canada |
| Taj Mahal 'Wah Moments' | Dyversity Communications Inc | Unilever Canada |
| Dove Women's Day 'Strength & Beauty' | Dyversity Communications Inc | Unilever Canada – Dove |
| Knorr Moon Festival | Dyversity Communications Inc | Unilever Canada |
| Brooke Bond Vaisakhi 'Tea Bag' | Dyversity Communications Inc | Unilever Canada |
| Canada Dry Hockey Night in Canada | Ethnicity Matters Marketing and Advertising | Canada Dry |
| Koodo Canto Mando | Ethnicity Matters Marketing and Advertising | Koodo |
| Sunzen Art Gallery Invitation | Hamazaki Wong Marketing Group | Sunzen Art Gallery |
| Egg Farmers of Canada 2018 Chinese Campaign | Koo Multicultural Division of Cossette | Egg Farmers of Canada |
| Koodo Brand Campaign 2018 | Koo Multicultural Division of Cossette | Koodo Mobile |
| "Petal Paint" | Leo Burnett | JAT Holding |
| MEC Experiential | Maple Diversity Communications Inc. | MEC |
| Porsche CNY | Maple Diversity Communications Inc. | Porsche Cars Canada |
| Assala Halal Brand Creation | Nourish Food Marketing | Levitts, Assala Halal |
| Facing Sunrise | Origin | MEC |
| Boost Wifi – Every Corner | Response Advertising Inc. | TELUS |
| Mobile & Home Bundle | Response Advertising Inc. | TELUS |
| CNY 2019 Red Packet | Response Advertising Inc. | TELUS |
| BER Months | Response Advertising Inc. | TELUS |
| Welcome Mat | Wunderman Thompson | HSBC Canada |