2019 Marketing Awards shortlist: Public Service
The latest list of finalists covers the top non-profit and social impact work across different platforms.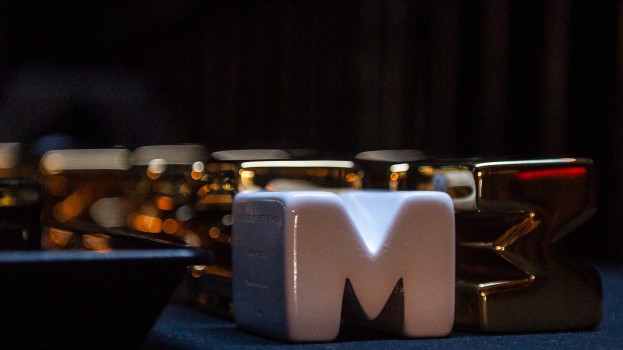 The latest shortlist for the 2019 Marketing Awards has been released, revealing the work set to compete for top honours in the Public Service category.
Spanning video, print, radio, PR, out-of-home, digital, direct and integrated campaigns, the Public Service category covers work created for non-profits, governments and corporate CSR platforms. This year's Advertising jury (which includes Public Service) was led by Dave Douglass, ECD at Anomaly, and Denise Rossetto, CCO at BBDO.
The winners will be awarded during a ceremony on June 13 at The Carlu in Toronto. More information can be found on the Marketing Awards website.
Shortlists for the main Advertising category will be revealed tomorrow. Be sure to check out the previously announced shortlists for the Design, Craft and Multicultural categories.
| | | |
| --- | --- | --- |
| Campaign | Agency | Client |
| The Silent Killer VR Experience | adHOME Creative | TSSA |
| The Paralympic Network | BBDO Toronto | Canadian Paralympic Committee |
| The Unfun Balloon | BBDO Toronto | Ontario Lung Association |
| We Rise | BBDO Toronto | Right To Play |
| Casey House Documentary: June's | Bensimon Byrne | Casey House |
| Boys Do Cry | Bensimon Byrne | White Ribbon |
| The Healing House | Bensimon Byrne / Narrative | Casey House |
| SickKids VS: Crews | Cossette | SickKids Foundation |
| Family Tree | Cossette | SickKids Foundation |
| SickKids VS: #10YearChallenge | Cossette | SickKids Foundation |
| Illustrating Emptiness | Cossette | Garde-Manger Pour Tous |
| Write for Your Rights | Cossette | Amnesty International |
| Air Time | Cossette | SickKids Foundation |
| Feels Like farther | Cossette | Ronald McDonald House BC & Yukon |
| Bübl Fashion | Edelman | Osteoporosis Canada |
| Day Of Mourning Streetcar | Grey Canada | WSIB |
| Millions of Followers | Grip Limited | The Terry Fox Foundation |
| Toronto Writes A Book | Havas Canada | Toronto Public Library |
| The Monthly | John St. | Shoppers Drug Mart |
| Toque Tuesday | Leo Burnett | Raising The Roof |
| Bone vs Steel | Lg2 | SAAQ |
| The You Inside Project | Lg2 | Gender Creative Kids Canada |
| Time Without a Screen | Lg2 | Capsana // Pause |
| Sad/Hurt/Alone | Lg2 | StopCyberBullying.org |
| Famous Fingers | McCann Canada | Prostate Cancer Canada |
| King Jay | Mosaic | The Children's Wish Foundation |
| The Pride Shield | Rethink | Fondation Émergence |
| Vancouver Street View | Rethink | RainCity Housing |
| Peephole | Rethink | Battered Women's Support Service |
| Stop Sucking | Rethink | Greenpeace |
| The Talking Bookmarks | Sid Lee | Fondation pour l'alphabétisation |
| #Unignorable | Taxi | United Way |
| Search History | Taxi | Covenant House |
| Access Denied | Taxi | Rick Hansen Foundation |
| No More | The&Partnership | Telus |
| Freedom Tampons | Union | Interval House |