2019 Marketing Awards shortlist: Advertising
The final shortlist reveals the campaigns competing for the top prize in disciplines spanning film, radio, digital and more.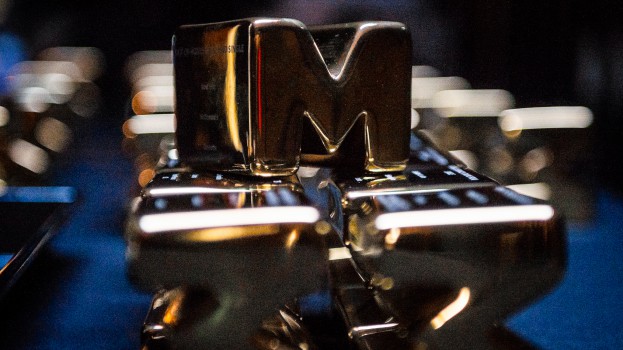 The final shortlist has been revealed for the 2019 Marketing Awards, and it's a big one.
The main Advertising category covers the top film, press, radio, PR, OOH, digital, direct, integrated and self-promotion campaigns Canada's agencies have created for clients over the past year. This year's Advertising jury was led by Dave Douglass, ECD at Anomaly, and Denise Rossetto, CCO at BBDO.
The winners will be awarded during a ceremony on June 13 at The Carlu in Toronto. More information can be found on the Marketing Awards website. Be sure to check out the previously announced shortlists for the Public Service, Design, Craft and Multicultural categories.
| | | |
| --- | --- | --- |
| Campaign | Agency | Client |
| Reese Mix Breakaway Bowl | Anomaly | The Hershey Company |
| Bud Light Game Over | Anomaly | AB InBev |
| Oh Henry! 4:25 | Anomaly | The Hershey Company |
| Feed Your Entitlement | Arrivals + Departures | SkipTheDishes |
| Cat Calming Radio | BBDO Toronto | Mars Petcare |
| Snickers Hater Bar | BBDO Toronto | Mars Wrigley Confectionary |
| Affichons Nos Couleurs / Let's Show Off Our Colours | Bleublancrouge | PPG (Sico) |
| Koodo Shock-Free Data | Camp Jefferson | Koodo Mobile |
| Dream Thieves | Cossette | Koho |
| Seeker | Cossette | Le Club AccorHotels |
| Big Mac x Bacon Collaboration | Cossette | McDonald's Restaurants of Canada |
| The Brier Tournament of Hearts | Cossette | Curling Canada |
| Teddy | Cossette | Walmart Canada |
| Happy Moving Day | Cossette | McDonald's Restaurants of Canada |
| Tech Drive VR | Critical Mass | Nissan North America |
| Just OK Is Not OK | Critical Mass | AT&T |
| Emerald Health | DDB Canada | Emerald Health Therapeutics |
| The Flip | DDB Canada | McDonald's |
| Lightning | DDB Canada | Volkswagen Canada |
| Rocketship | DDB Canada | Volkswagen Canada |
| Carrot | DentsuBos | L'Émouleur |
| Fan Bods | FCB Toronto | Fountain Tire |
| Bitcoin Bucket | Grip Limited | Yum! Restaurants (KFC) |
| See It Differently | Grip Limited | Acura |
| See More in a KIA | Innocean Worldwide Canada | KIA Motors Canada |
| BP in Bed | John st. | Boston Pizza |
| Haulers | John st. | Loblaw Companies Limited (No Frills) |
| BP Patio Furniture | John st. | Boston Pizza |
| The Cheapest Radio Ever | John st. | Loblaw Companies Limited (No Frills) |
| Flossing | John st. | John st. |
| TD Poster Bank | Leo Burnett | TD |
| Bell TIFF | Leo Burnett | Bell Canada |
| LEO – Words | Leo Burnett | Leo Burnett |
| The Isolated Campaign | Lg2 | Responsible Gambling Council |
| At Its Best | Lg2 | Fromages d'ici |
| The Cows | Lg2 | Les Producteurs de lait du Québec |
| Metal Proof | Lg2 | Fenplast |
| Fortune-Telling Billboard | Lg2 | Manchu Wok |
| A Bit Bitter | Lg2 | Farnham Ale & Lager |
| Real Food Rescue | Ogilvy | Unilever (Hellmann's) |
| Role Reversal | One Twenty Three West | BCAA |
| Tina's Uterus | OneMethod | Johnson & Johnson (Motrin) |
| Blissful Bathroom | Rethink | IKEA |
| The One Star Restaurant | Rethink | ID Foods – Tabasco |
| Pass The Bill | Rethink | Leaf Forward |
| Real People. Real Slogans. | Rethink | Scotts Canada / Weed B Gon |
| Lamp 2 | Rethink | IKEA |
| The IKEA Climate Change Effect | Rethink | IKEA |
| IKEA DRÄG | Rethink | IKEA |
| Too Much Fun | Rethink | Playland |
| Anyone But Sweden | Rethink | Little Italy Montreal |
| Cheffy & Flambé | Rethink | IKEA |
| Worst Christmas Carols | Rethink | Berlitz Canada |
| Shorting Giants | Rethink | Rethink |
| A Snack for Santa | Sid Lee | IGA |
| IcebergFinder.com | Target | Newfoundland and Labrador Tourism |
| Symphony of Sound | Target | Newfoundland and Labrador Tourism |
| Shake | Taxi | Kraft Heinz |
| Abandoned | Taxi | Audi |
| The Away Game | Zulu Alpha Kilo | Tim Hortons |
| Win Pencil, Draw Respect | Zulu Alpha Kilo | One Show |
| Reskinning Queen Street West | Zulu Alpha Kilo | Consonant Skincare |
| Smile Cookie | Zulu Alpha Kilo | Tim Hortons |
| Go Halfsies | Zulu Alpha Kilo | Interac |
| World's Worst RFP | Zulu Alpha Kilo | Zulu Alpha Kilo |