The COVID lens: why bespoke matters more now
Brands that lean into the crisis are gaining traction; Verizon shares findings on how to shift focus and tactics to drive results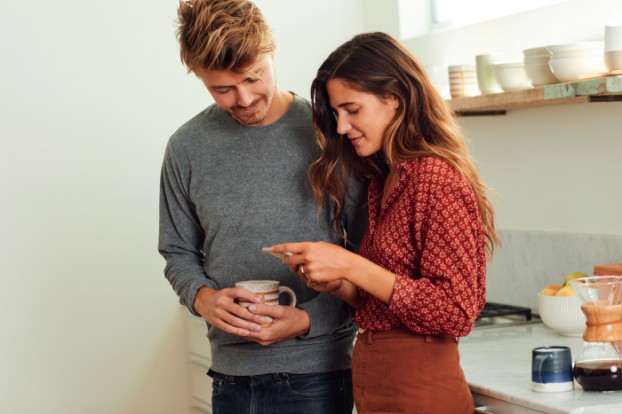 Brands have responded to the Coronavirus in many different ways. Some have retooled to produce hand sanitizer and PPE. Others have made donations to support efforts to fight the virus. Many have simply responded with clichés like 'We're in this together'.

One thing is sure: in moments of crisis, brands can't take a wait-and-see approach. The disruption sparked by COVID-19 is accelerating the need for global change, not just in healthcare but in policing, housing, employment, business and civil society, and sparking a rethink for brands' role in the journey.

The brands that are pivoting successfully are the ones that are part of the conversation.

In this era of social distancing, our need to connect with and feel supported by our greater community is more important than ever before. According to Verizon Media, people are really responding to cause-related messaging.

Recent studies demonstrated that 83% of consumers want brands to connect people and help them stay emotionally close, and also feel companies should be taking a leadership role in encouraging people to prevent the spread of coronavirus. And 56% of consumers are pleased to hear about brands taking actions to help communities.

Brands that advertise during a crisis project a sense of stability at a time when everything seems to be falling apart. And hard times tend to create a buyer's market, so it's both more cost effective to advertise and easier to stand out.

As Verizon Media's head of native sales Missy Schnurstein says,"These times provide a unique opportunity to explore new ways to connect with audiences, but brands need to be more nimble and innovative about it."

For example, Schnurstein says Verizon has seen brands gain traction by emphasizing online sales and pragmatic benefits like contact-free delivery, free shipping or curbside pick-up, and suggests that adding deals to consumers' mobile wallet or allowing them to test out furniture in their home with the aid of AR are the kind of tactics that resonate now. "We've seen success with creative that meets consumers where they are and that gives them the deals they want, how they want it."

Personalization is also key. There are many benefits to taking advantage of native solutions to leverage bespoke ads catered to individual needs. The 2019 Verizon Media Personalization Study reported that 87% of respondents saw the benefit of custom ads. "Native ads create strong engagement, higher emotional connection and long-term memory encoding which correlates to purchase behaviour, says Schnurstein.

The 2020 IAB Brand Disruption Study found that 50% of consumers on digital devices will make a purchase and become brand loyal if they receive personalized brand content, while Verizon internal data from 2019 revealed 92% higher conversion for personalized ads over non-personalized native image ads.

With so much disruption in markets and people's lives, brands need to redouble efforts and focus on making life easier for their customers. Part of that journey is shifting and distilling the advertising lens to messaging that helps customers find what they need – creating experiences that drive consideration and conversion. From that perspective, mobile native formats are poised to play a more relevant and useful brand messaging role than ever before.

As brands shift focus to respond to changing market needs, Verizon Media has been tracking pandemic impact on consumer behaviour. Check out Verizon Media's findings in the recently released infographic here. detailing surprising video traffic trends coming out of COVID. Contact Missy Schnurstein, head of native for further information on reaching and responding to consumers.