The reset & reinvention of… the collective POV
We're into another slog where no area of decision-making is on auto-pilot, writes Strategy publisher Mary Maddever.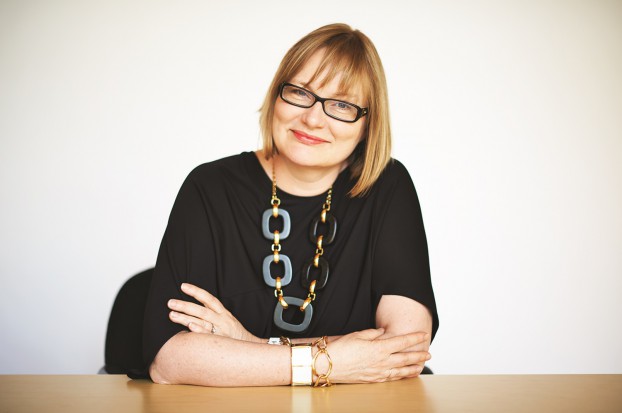 This story originally appeared in the Winter 2021 issue of strategy.

There's been a lot of reassessment during lockdown – what we actually need (trail gear), and what we're capable of (walking on ice, with a pair of creepers).

Last year the industry paused, cautiously emerged (anxious to hit the right note), and then pivoted. This year it's more about leaping ahead – plotting where all the escalated change to life as we knew it nets out.

By moving past auto-pilot instincts to force old norms onto a changed reality, companies are escaping the suspended whirling-storm mindset (as depicted on our front cover) to develop a fresh legacy-free vision of the road ahead.
To keep tabs on that progress, strategy has a busy winter and spring mapped out.

We're rethinking how award recognition takes shape, translating the traditional physical "show" format to give more editorial context without sacrificing a celebration factor. The AToMiC Awards will fittingly be the first iteration of a deeper insights- and impact-driven curatorial approach to framing why the ideas that won were so powerful.

AToMiCon will be the first virtual conference of our 2021 calendar, and as we re-interpret learning and connecting in a virtual space within our Xchange platform, we expect some of the new online benefits will remain useful even when physical events return.

The suspended animation of the last year and the slo-mo progress that continues this year means two things.

Thing one: Every accomplishment means more. I heard someone say "80% is the new 100%" to describe the challenge of managing and motivating teams through a pandemic as everyone juggles curveballs, WFH challenges, new frustrations and responsibilities. Another way to frame it is that it takes a 200% effort to pull things off to even meet an altered expectation of success.

Thing two: The decisions we make now and next will have more meaning as new trails are blazed in the aftermath of a global reset. The process of figuring out where a brand can stretch was forced over the last year. Every company, regardless of how many decades they've been around, became entrepreneurial.

The stories in this issue's Indie List are a great overview of accomplishments on both fronts; agencies quick response to brand challenges with Plan A-calibre solutions, and the new ways they're evolving their businesses.

The level of difficulty in performing formerly simple tasks, let alone retooling marketing plans amid fast-shifting scenarios is also an important context for reading about what the Marketers of the Year were able to achieve this year.

It's more important than ever to celebrate wins, given how hard-fought they all are. So double kudos to everyone who raised the bar when hunkering down was a more instinctual response than bold plays.

We're into another slog where no area of decision-making is on autopilot. The impact and fallout of all the changes that were hastened by lockdowns may be the hardest to navigate yet.

The brands with the courage and conviction to make bold moves and invest in the future despite ongoing uncertainty hold one thing in common: core values were their North star.

The journey to overcome challenges and meet expectations that continue to change will require that make-it-happen-faster mindset perfected since last March, and our new take-nothing-for-granted attitude is an essential lens to hold onto for the long haul.

In all of these shifting scenarios, the role of marketing is poised for more reinvention and carries more responsibility for resetting success.