The Shopper Innovation + Activation Awards selects 2021 jurors
Experts from across the industry will virtually join this year's co-chairs in judging the work.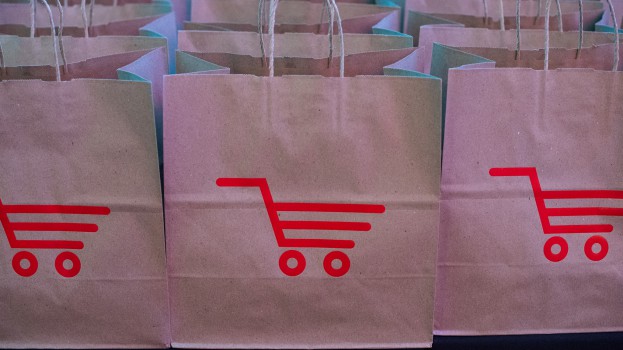 With the first deadline for entries approaching, the Shopper Innovation + Activation Awards has selected a jury panel of experts to score the work.
The SIA Awards showcase breakthrough achievements spanning retail innovation, shopper marketing, brand activations and experiential.
Joining previously announced co-chairs Susan Irving and Sandra Sanderson are 17 experts from all corners of the industry, including brand marketing, creative, media and PR. They will also be supported by a shortlist jury that will help narrow down the volume of submissions.
The early bird deadline for entries is Friday, Feb. 12. More information, including categories and eligibility info, can be found on the SIA website.
Shopper Innovation + Activation Awards Jury
Susan Irving, CMO, Kruger Products (co-chair)
Sandra Sanderson, SVP, marketing, Sobeys (co-chair)
Federico Arreola, chief brand and category officer, Kraft Heinz
Tracey Cooke, SVP, marketing and commercialization, Nestlé Canada
Yanik Deschenes, managing director, PR, client services, Sid Lee
Luc Du Sault, partner, VP and ECD, Lg2
Richard Fofana, VP, strategy, UM Canada
Mark Harrison, president and CEO, The T1 Agency
Lori Hatcher, head of marketing, Truss Beverages
Loretta Lam, chief strategist, Focus Communications
Wendy Montgomery, VP, marketing, Arterra Wines
Andrew Rusk, VP, marketing, Coast Capital
Shortlist Jury
Ira Baptiste, EVP, managing director, Brandfire
Marlene Browne, director, research and insights, Perennial
Sandra Duff, SVP, activations and operations, Jackman
Adrianne Gaffney Wotherspoon, chief strategist, managing partner, 6 Degrees
Janelle Lister, shopper marketing lead, GSK
Steve Savic, EVP, ECD, Critical Mass
Karen Zakeri, director, customer marketing and Walmart Connect, Walmart