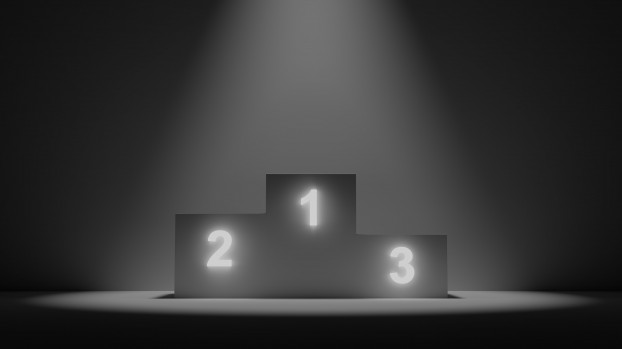 By Graeme Bruce, senior business data journalist for YouGov Canada
In this pandemic year, drugs and personal care categories fared well on the annual list of Canada's most powerful brands, with Tylenol claiming the top spot. YouGov is an international research and data analytics group with a proprietary global panel of more than 17 million people generating the world's largest connected data source in over 59 markets globally.
YouGov's Best Brand Rankings are calculated using data from speaking to thousands of consumers and captured in the YouGov BrandIndex tool. Every brand's performance is tracked daily against a range of metrics and the Best Global Brands ranking is determined using their Index score – which assesses overall brand health. It considers perceptions of a brand's reputation; whether consumers would recommend the brand; and whether it represents good value and quality.
Other personal care brands in this year's top ten are Dove and Colgate.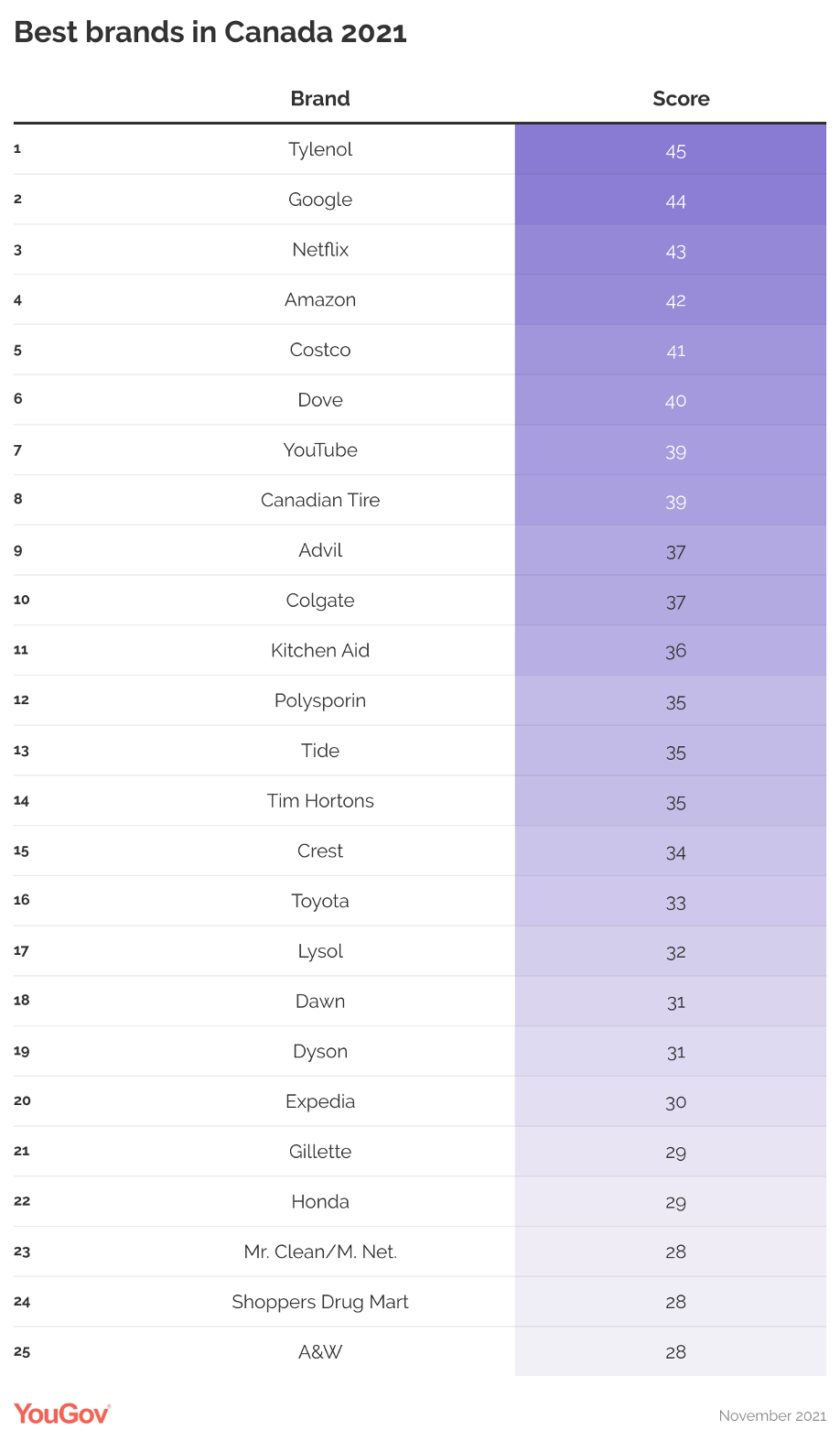 Tech brands also have significant brand equity in Canada. Google, Netflix, Amazon, and YouTube all make appearances on our list, none of which make physical goods but have become integral to our distanced and digital lives over the last two years. YouGov Profiles data shows close to half of Canadians use Netflix on a regular basis (48%).
"These brands are part of the daily reality for Canadians today. Their presence only grew stronger in 2021 as they played pivotal roles in helping Canadians navigate the pandemic," said Gordon Hendren, Managing Director, YouGov Canada.
Warehouse retailer Costco appears at number five on our list, another brand that was important to many Canadian consumers who were keen to make bulk purchases for household items in an attempt to limit their shopping trips.
Retailer Canadian Tire is the lone home-grown brand to break into the top ten. Canadian Tire's sales increased throughout the pandemic, to meet demand for outdoor gear, backyard items and home improvement products.
"As consumers emerge from nearly two years of uncertainty, our data clearly shows that Canadians feel they can count on these blue-chip brands," said Scott Horowitz, Chief Revenue Officer, Americas.
Looking beyond the top 10 brands, household and personal care products remain prevalent, with Polysporin, Tide, Crest, Lysol, Dawn, Gillette and Mr. Clean cracking the top 25. Canadian brands, such as the iconic Tim Hortons coffee chain and pharmacy giant Shoppers Drug Mart also appear. Appliance brands Kitchen-Aid and Dyson each claimed a spot. Toyota and Honda are the only automakers to appear high up on our list, and Expedia is the only travel-related brand to appear.
"These powerhouse brands have fostered a deep and meaningful connection to Canadians, and our data precisely quantify just how valuable they are to the consumer," said Yoeri Geertis, Senior Consultant, YouGov Canada.
YouGov BrandIndex is a powerful tool that tracks thousands of brands around the world every day and gives companies an unrivaled understanding of public attitudes toward their brand and competition in dozens of global markets. See how your brand ranks and how to increase resonance in the market with YouGov BrandIndex.