Royal Roads University puts climate action at the front
The institution is tapping into a conversation young professionals are having about how their careers can impact the planet.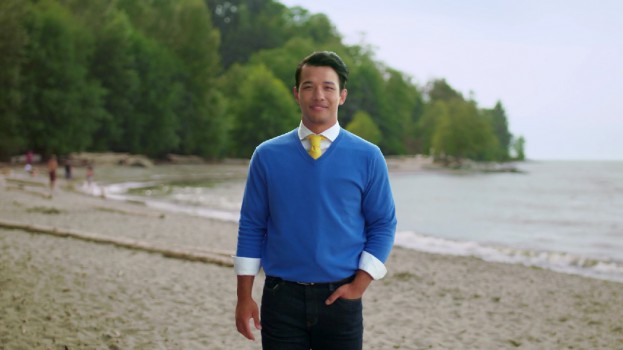 Climate change – and, subsequently, the anxiety about what to do about it – are top of mind for many of the world's young and aspiring professionals. Now, Royal Roads University has launched a new campaign that sets its sights directly on it, and aims to show those people how it can help them take action on an issue that matters to them.
The goal is to show those people a "realistic" path toward climate action, according to Susan Gee, VP of communications and advancement for the B.C.-based institution. The university is in the process of making climate action a key part of all of its programs, integrating it into all of them in some capacity.
"We're focusing on how we can help professionals develop the skills, confidence and network to make climate action a meaningful part of their current career path," she explains. "It's not about changing the world, it's about empowering people to change their small part of it, and embracing our power as a collective."
The campaign, called "Connect to Climate Action," was developed for the university by creative agency Will. It follows previous work for the university by the agency, which sought to demonstrate how the school could help people change careers amid the COVID-19 pandemic, and once again taps into a conversation that is important to young professionals who are seeking to make changes in their career path to better meet their needs and desires.
The campaign uses a creative approach that depicts a professional transitioning in scene from office to wilderness, establishing the direct connection between what they do for work with the ways in which they can help the climate.
"Climate action is a hugely complex topic, and can feel overwhelming. Our goal is to help people see that taking action doesn't have to be an all-or-nothing endeavour," said Lisa Lebedovich, Will's ECD. "You don't have to quit a career you love or short-change your dreams to make a difference in your community and your industry. And RRU is the best place to learn how to do just that."
The effort is running across digital, social, print and OOH, supported by phased, tactical ads that promote specific RRU programs. It is in market nationally, and will run until March of next year.