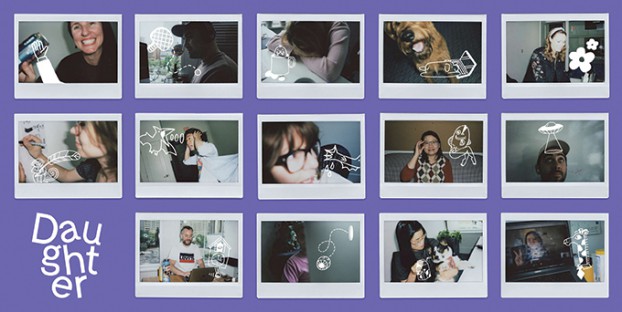 This story was originally published in the fall 2022 issue of strategy.
Calgary-based Daughter Creative has already done plenty to establish its design bona fides – but it's increasingly becoming known as an agency to keep an eye on, too.
Daughter's origins are in packaging and branding, having gained a reputation in the Calgary community for craft beer marketing with clients like Cabin Brewing, The Establishment, Annex and now Big Rock.
"We became really good at the design system," recalls Jill Dewes, partner and director of client experience. "Because the breweries had set budgets, we had to create systems where we could turn a can [design] around in under a week with practically no budget. It put good discipline into the team. If we dig the well at the beginning and we create a system or a concept, executing it is easy."
While those early clients helped Daughter hone its design chops, Dewes says it's only recently that the advertising portion of their business has really taken off, too.
Becoming AOR for Calgary Co-Op, one of North America's largest independent grocery stores, was an important step. Says Dewes, beating out more advertising-centric local agencies in a competitive RFP – including TV, radio, digital, out of home, etc. – was a real coup. As was landing comprehensive launch work for the Bow Valley College rebrand. Both got the agency plenty of notice.
"Clients really like the fact that we bring a lot of emotion to the work we do," says Dewes. "They didn't want to just be advertising stuff for a dollar off; they wanted to start connecting to their consumers. So, those really lifted our profile in the market from an advertising point of view."
Recent big client adds include TransAlta (Daughter re-launched their brand in July, with a fall advertising campaign running now) and connectFirst Credit Union (the agency launched a fall campaign for them as well, including TV, radio, digital and out of home).
Dewes describes Daughter's superpower as being able to find the emotional connection in the work – and says that's what has attracted clients to the agency since its 2016 inception. "We say to the client: it's not, 'Why are we doing a brochure?' It's: 'What's happening in your industry? What's coming down the pipe for you? What do people want from you?'
"We look at things in a really human way."
Part of that, she says, comes back to the size of the team and its ability to be as hands-on as possible.
The roots of that approach go back to when founder, partner and creative director Stephanie Kochorek – a Venables, Bell & Partners (in San Francisco) and Rethink Canada veteran – joined with Jonathan Herman to branch out on their own eight years ago.
"When you're in a multinational, things are often quite slow," explains Dewes, who joined the duo two months after launch, having spent the 10 years previous to that at BBDO. "There are lots of layers and processes, and you're often not in the room where the decisions are being made.
"I think when Stephanie founded Daughter she really wanted to cut the layers out, be in the right room with the right people and have a seat at the table."
Dewes, who became a partner two years ago following Herman's pre-pandemic departure, says there's no B-team at the agency. "At Daughter, we've got 13 people: three on the account service side and 10 creatives. So, it's really heavily weighted on the creative side and that is very deliberate."
Key New Business
TransAlta, NDAX, Big Rock Brewery, Vivo, Alberta Cancer Foundation, Business Council of Alberta, Numi Plaza Theatre, AltaML, Tenaris, connectFirst Credit Union, Arts Commons
Office
Calgary
Staff
13
Small Agency AOY Cases
1. The Calgary Foundation, a non-profit that aims to make the city more inclusive, wanted to use its annual report as an opportunity to highlight racial equity gaps. Through typography and design, "Shifting Perspectives" resulted in 100k web visitors and $100 million in contributions.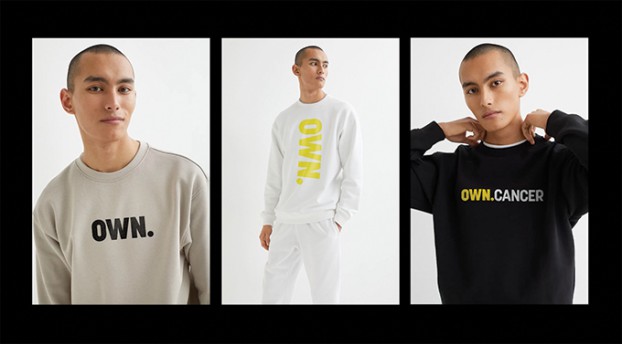 2. In an effort to build a brand identity while driving fundraising, Daughter launched a series of film, experiential and OOH spots, as well as a website, social platforms and merch line for OWN.CANCER.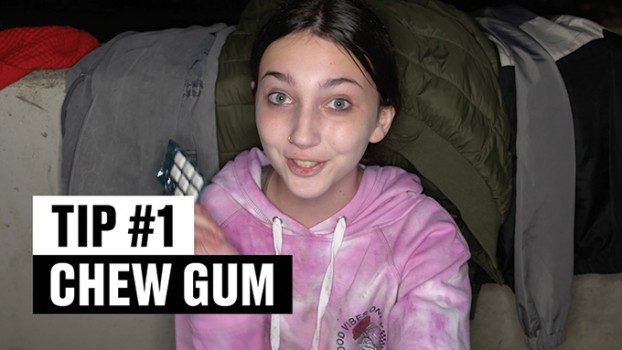 3. Capturing the harsh realities of teen homelessness, Safe Haven Foundation and Daughter created "Streetfluencers." Borrowing from the style of teen influencers on social media, the spot featured disturbing tips to maintain street safety overnight. The campaign resulted in $15k donations.