Articles Tagged 'BLVD'
Up to the Minute: NFA beefs up strategy team
Plus, ICA expands training offering and National makes senior appointments in Atlantic Canada.
Up to the Minute: Conversion Digital makes three senior appointments
Plus, BLVD names director of operations and DentsuBos expands in Montreal.
Up to the Minute: Bob names experiential lead
Plus, Camden wins the Canadian Association of University Teachers and BLVD rebrands the Montreal Alouettes.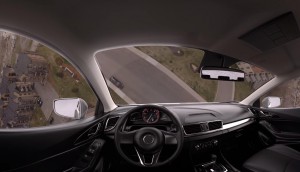 SAAQ illustrates the dangers of speeding with VR
The organization is giving Quebecers a first-person view of how going even a bit over the limit can make driving more dangerous.