SAAQ illustrates the dangers of speeding with VR
The organization is giving Quebecers a first-person view of how going even a bit over the limit can make driving more dangerous.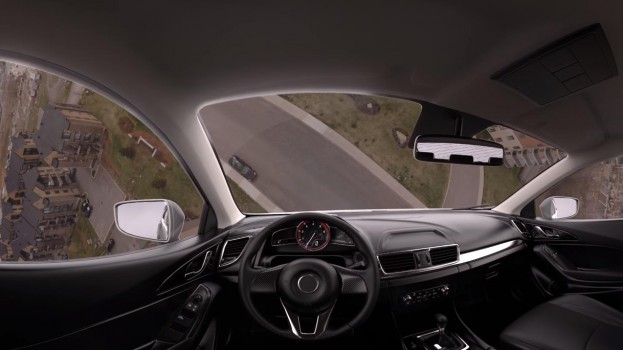 The Société de l'assurance automobile du Québec (SAAQ) is putting its focus on the dangers of speeding this summer, and it is giving people an up close and personal view of those dangers using virtual reality.

Visitors to a range of summer festivals who visit the SAAQ's booth can sit in a car seat, strap on the Oculus Rift VR headsets and see the degree to which even a little bit of extra speed can affect your ability to avoid an accident – or the damage it causes if you can't.

The beginning of the experience shows how going just 10 km/h over the speed limit changes the braking distance required to avoid striking a pedestrian or another car. At the end, the car is virtually hoisted up 14 storeys and dropped to give people a first-person view on how extra speed makes a collision that much worse.

"This campaign demonstrates once again our desire to innovate and to leave the beaten path to improve road safety," said Nathalie Tremblay, president and CEO of the SAAQ. "Social consensus on the problem of speed at the wheel is difficult to create and maintain. Virtual reality is a new avenue for raising public awareness."

First deployed at last weekend's Montreal Grand Prix, the VR experience will makes stops at a total of nine events and festivals across Quebec throughout the rest of the summer.

You'll have to visit one of the events in person if you want to get the full experience, but you can get a taste of it in a preview video released by SAAQ, as well as a behind-the-scenes video released by agency Lg2, which worked on the campaign along with BLVD.