Articles Tagged 'The Coalition for Gun Control'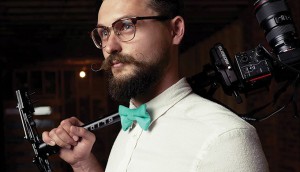 The New Establishment: From MD to AD
How Michael Romaniuk's work ethic and unconventional background put him on Zulu's (and Canada's) creative radar.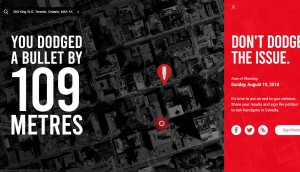 Coalition for Gun Control shows how close you've come to a shooting
The non-profit uses police data to drive home urgency around the gun violence debate.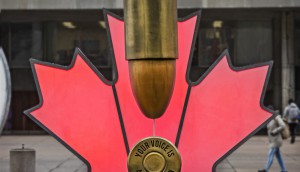 The Coalition for Gun Control looks to pull the trigger for change
The non-profit launches an advocacy campaign as Toronto nears a record level of homicides in 2018.