Learning and leading creativity
Geoff Craig, former Unilever exec and Extreme Group's new agency president, examines the importance of creative leadership within the marketing department and how to cultivate it.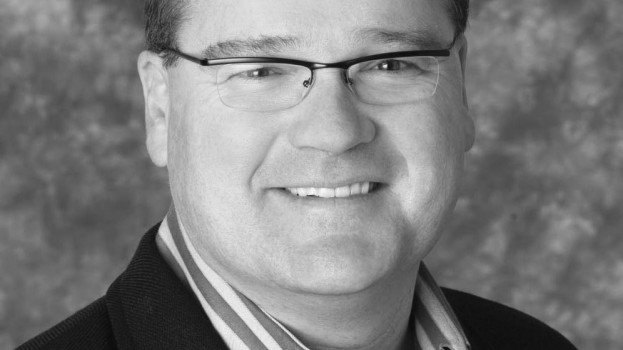 Creative imagination is the sole domain of the human race, and therefore creativity is a wonderfully tantalizing topic and fundamental to our existence. Given that it is also oxygen in our domain, I've been studying the subject, starting at the Creative Problem Solving Institute (CPSI) over a decade ago. I've learned that thinking differently moves us forward, and therefore creativity = progress. Unsurprising! Recognizing that status quo paralysis will likely result in business failure and job loss, what now?
The impediments to greater creativity in today's marketing world can be commonly simplified to time (which actually might be productivity, as who wants to belly up to the possibilities buffet, when your plate is already overflowing?), and the fear of diving into uncertainty without the confidence of an analytically driven pre-determined ROI.
Change in the interwoven social and technology landscape commands a revolutionary marketing response. It is not a place for the timid, with increasing demands for immediate results and short CMO shelf lives. Against this conflicting backdrop, the foremost driver of creativity is courageous leadership.
Leadership has always been about having a view of the future, constructing a vision, building the requisite strategies, capabilities and skills, and recently in practical marketing terms, optimizing dollar shifts in navigating the tyranny of choice in making investment decisions. Alarmingly, this approach alone is likely insufficient to drive future success. In a recent IBM Global CEO study, a majority of CEOs cite creativity as the most important leadership quality required to cope with growing complexity. A new era of creative leadership is required in our industry at all levels to take greater calculated risks, spawn disruption and drive the creative growth and innovation potential of organizations and brands.
The first challenge of creative leadership is to set the stage with a vision for change, from business model approaches to organizational culture, with the intent of unlocking not just creativity, but creative leaders themselves. As the VP and GM of brand building at Unilever, I founded a vision based on both delivering the remarkable and being remarkable. This included driving "big, bold, brave ideas that were pioneering and would travel around the world." This expectation was brought to life in a polished and engaging fashion both internally to all functions, and externally to all partners, thereby establishing a clear new order of expectations around all marketing initiatives.
Successful creative leadership is seductive because it works. During this time at Unilever, my teams won best-in-world awards on five separate pieces of work (including Dove "Evolution"); got shortlisted for the Cannes Titanium award; were named Marketer of the Year; ran televised poker tournaments, a concert, a play, documentaries, viral films, pioneering social media programs; and most importantly delivered results and market share.
Creative leadership is also about spawning other creative leaders from within, and as a result, a broad and entrenched cultural capability to drive radical solutions and innovative products and campaigns. There is a need to deviate from the typical hiring playbook and look for the non-conformists, experimenters, idea generators, and dreamers. It also makes for a more entertaining and fun work environment, fostering more creativity.
Organizationally, these creative leaders need to be underpinned by the recognition that creativity is a necessary and time-tested process, which is too often outsourced, if existent, in today's business environment. Institutionalizing creativity is less daunting if implemented as formal creative problem solving process, complete with defined steps and tried tools
and techniques.
Creative leadership is hard work. It requires a passionate and unwavering belief in possibilities, unencumbered by conventional wisdom. It requires a mentoring focus, with a greater emphasis on coaching. This includes the encouragement of risk and truly capitalizing on failure's teachings. There is a humility requirement that makes personal ego subservient to team accomplishment. I actually try to measure myself on these traits (and more conventional ones) on a monthly basis to ensure progress.
I also believe there is a shortcut to creative leadership. Take a beeline to your agency. Smash through any obstacles and conforming rules. Create and drive an entirely new set of collaborative rules of engagement. With the right agency, the creative zeitgeist likely exists, so directly harness it into your team with a new manifesto for joint creativity driving success. Remember to befriend the creatives personally as well, as I have found that the client indeed gets what he deserves.
At the most recent CASSIES Awards where Hellmann's walked away with the Grand Prix, I was reminded by Nancy Vonk of a forgotten yet pivotal moment in the early development of the campaign. With my simple challenge of "if you are going to provoke, use a sharp stick – you will get a better reaction," the agency took the idea to a whole new level.
I am still a student of the game and sharpening my stick!
Geoff Craig has just joined Extreme Group as agency president. To further engage in creative leadership, he can be contacted at geoff.craig@extremegroup.com or 416-589-7418.