Mobilicity's rebrand enters outer space
The wireless provider switches its strategy with a new campaign introducing alien mascots.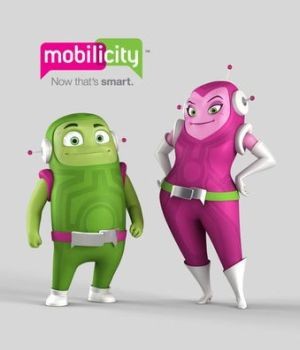 Mobilicity has shifted its marketing plan from a campaign that looks to butt heads with competitor mobile network providers, to one that acknowledges their own wireless services with the help of two alien representatives and the tagline: "Now that's smart."

Creative and media for the new campaign was done by Toronto-based Sharpe Blackmore Euro RSCG. It features a stocky green male alien and his pink female counterpart looking to educate consumers about what the brand has to offer, says Anthony Booth, CCO, Mobilicity. "When we looked at the ways that we were [previously] communicating, it was always pragmatic and very focused on pricing and plans," he says. "Our fundamental value proposition to Canadians and our brand beliefs are still the same. But we are hoping to tell the story in a more compelling and interesting way, something that is going to resonate with consumers."

The brand's Spokesaliens will communicate through newspaper dailies in urban areas in Toronto, Ottawa, Edmonton, Calgary and Vancouver, as well as through radio spots, says Booth.

A Facebook contest will invite consumers to help name the Mobilicity aliens, and in-store promotional activity will also be part of the mix.