MDC Partners and Capital C team up with production co
Capital C CEO Tony Chapman talks about the partnership with Temple Street Productions.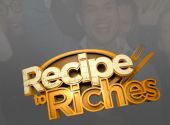 Capital C and MDC Partners are entering a strategic alliance with Toronto-based Temple Street Productions geared towards developing, creating and producing brand-supported original programming.

Tony Chapman, founder and CEO of Capital C, says the idea for the partnership came from his involvement as a judge on Temple Street's production of Recipe to Riches, a show premiering this fall with sponsorship and product integration from Loblaw's President's Choice line of products.

"The model will always be powered by the reach of television, but instead of having it as an isolated island that you pay to have advertising on, marketers will be able to weave their brands within the content and the retail environment so it is a fully integrated 360 marketing model," he says.

The majority of production work will be US-based, because it needs to happen where the head offices of brands are, explains Chapman.

No word yet on potential campaigns that will work with the partners – Chapman says more will be known after some important meetings in the next few weeks.

Temple Street Productions also produces shows including CBC's Being Erica and the upcoming Cover Me Canada.

From Media in Canada with files from Realscreen editor Barry Walsh.