Capitalism with a Capital C
Columnist Tony Chapman argues that it's time for Canada to create a sustainable new economy.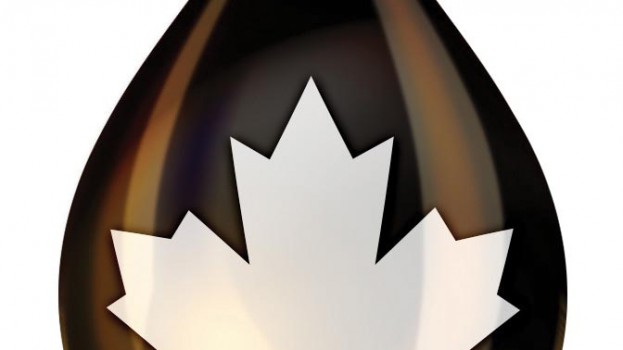 By Tony Chapman

It's time to get our collective heads, hearts and hands in gear. In fact, our future depends on it. The time is ripe for Canada to shift from follower to front-runner and emerge as a radically redefined global leader. But first, a little context.
Capitalist societies have always chased the Holy Grail of faster, better and more efficient: faster at identifying opportunities; better at the quality and speed of response; and more efficient at reducing costs that add no value.
No country adapted better to the model than the United States. Building upon a brawny work ethic and nationalistic pride, the baby boomers' desire for wealth and power, spurred by the tech advances that were a by-product of the arms and space races, resulted in unprecedented productivity, propelling per capita wealth and leading to superpower status.
Like a lion's hungry cub, Canada fed from the seemingly inexhaustible American trough, establishing an economic alliance that was the envy of the world. Our favoured-nation status, coupled with a rich supply of natural resources and a manufacturing advantage facilitated by a steadily depreciating exchange rate, kept our social programs afloat. It was easy to maintain two cars in just about every driveway. We felt rich.
But the harsh reality is that we were satiating our appetite in a dangerously unproductive way. In a January 2010 Globe and Mail article, economic guru Kevin Lynch provided a statistical evaluation of that reality. As Lynch observed, the quarter-century after the Second World War was particularly prosperous for Canada, with an average annual growth rate of 4%. Growth throughout the next quarter-century (1973 to 2000) was a significantly weaker 1.8%. And since the millennium, growth has averaged a tepid 0.8%. Back in the early '80s, when our growth rate began sputtering, Canada's productivity rate (measuring hourly output per worker) was about 90% of the U.S. rate. By 2007 it had dropped to 75%, and Canada ranked an embarrassing 17th in productivity among OECD nations.
Now our southern neighbour is at a tipping point, its roar reduced to a desperate whimper. The U.S. still has room on its balance sheet to increase its debt ceiling. But basic math tells the true story. America's increased obligations to an aging population, multiplied by Americans' declining propensity to generate and spend wealth, further amplified by the need to raise taxes, will leave our longtime benefactor bloodied and beaten. Factor in our strengthening commodity-driven dollar and it points to significantly decreased demand for our goods and services.
So, how can Canada continue to fund our infrastructure and social programs for an aging population? We could sit atop our non-renewable natural resources and hope for increasing commodity prices to carry us or we could use our intellectual capital to become productive, seize global opportunities and assume our rightful place as a new pack leader.
We must make innovation our lifeblood and unleash an array of invented, ideated, created and commercialized-in-Canada products, services and models that the world covets. We must create a sustainable new economy.
But how do we fund it? Thinking as a capital C Capitalist, here's my left-wing suggestion. The model already exists, thanks to the federal government and Canada's cable and satellite distributors creating the Canada Media Fund. This year the CMF funded over $350 million in Canadian programming and leading-edge digital content and software.
What I propose is a similar model, one where we use our old economy to fuel our new economy. We tax every barrel of oil, every pound of potash, every yard of lumber, every non-renewable resource to fund a renewable economy. We invest intelligently, and without bureaucracy, every dollar into meaningful life sciences, mobile apps, gaming, social media and marketing platforms, sustainable farming, energy and fishing opportunities.
Each of these platforms is rich in global opportunity for Canadians to build upon. Each deserves its own collaborative labs built across our country, where the private sector, creative community and academia come together to envision and invent – with the working capital to commercialize, keep and build these businesses in Canada. Think of a series of Silicon Valleys on steroids with a magnetic force capable of attracting and developing the best minds from Canada and around the world, who come here inspired by our entrepreneurial spirit, global ambitions and everything that living in Canada has to offer – culture, values, resources and beauty.
I can only imagine the backlash from the resource sector and the current government. But these are our resources. Let's turn non-renewable to renewable, unproductive to productive and imported to created and made in Canada.
Let's grow from a lion cub to the lion king.

Tony Chapman is the founder and CEO of Toronto-based agency Capital C.