Teehan+Lax takes AR to next level
The agency is asking media cos for application ideas on its newly created touch technology.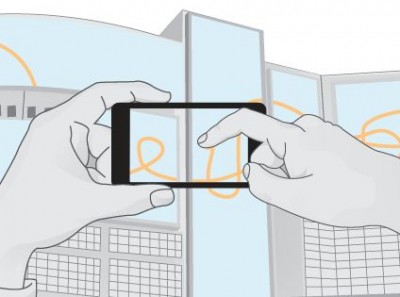 Teehan+Lax has announced the latest innovation from its Lab, a Touch Vision Interface which allows touch interaction through a smartphone's camera to connected surfaces in the device's view.
Jeremy Bell, partner, Teehan+Lax, says the technology allows users to interact with multiple surfaces without interruption.
"We posed the question to our Lab of how augmented reality could be improved because it typically puts something between you and the object you are looking at," he says. "Ultimately it is the only the person using AR on their phone that can experience what they are seeing and nobody else can see it, it's kind of like putting on a pair of glasses. I don't want some kind of superficial experience where only I can see it, I want to be able to control the environment in front of me. I want to be able to look at something and almost reach through the camera and interact with it."
Bell says the Teehan+Lax team has not seen technology like the Touch Vision Interface before, and while it is early days, the agency would like to hear from vendors and media companies with ideas on how they would like to use it.
"The immediate first thing we thought of to use the technology for was with large digital screens like Yonge-Dundas Square and give consumers the opportunity to interact with the screen," he says. "If done correctly brands could have multiple people interacting with the screen at the same time. It could also be used at the movies during the ads at the beginning. We are looking for additional ideas though, because we see this as a blank canvas right now."