Andrew Barrett is new Samsung Canada marketing head
Jon Freir joins Euro RSCG and Draftfcb also bolsters its ranks with a new creative duo and business director.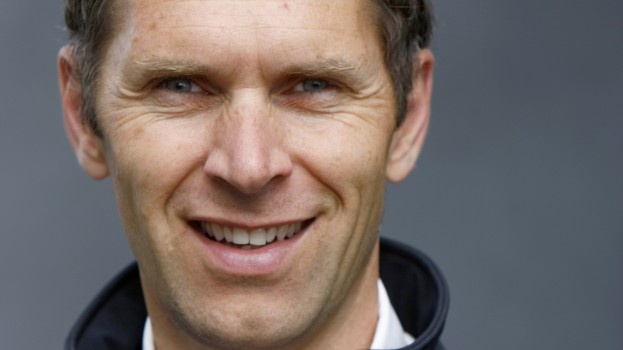 Not long after his return to Canada, former LG VP of global sponsorship Andrew Barrett has found himself heading up marketing at Samsung Canada as its newly-minted VP marketing.
Barrett left for Seoul, South Korea, two and half years ago to help bolster the company's sponsorship capabilities around the world, however he returned home last Christmas following a leadership change that saw LG's new CEO looking to fill senior positions with Koreans. Following a brief consulting stint, Barrett was brought on by Samsung on Sept. 7 with a mandate to help increase its marketing capabilities, drive Canadian business results and build brand equity.
"To a certain degree I see Samsung to be a lot like the Tin Man," says Barrett. "It has a strong exterior, it's well-engineered, seen as having great technology, it has pretty good awareness in a number of its categories, but it's lacking a bit of heart – an emotional connection. We want people to not just think of Samsung as a great technology company, but we want to become a brand that people adore, admire and love."
Barrett says that one of the biggest challenges for his new squad is competing in the face of industry-related factors like price erosion. A second will be orchestrating a shift within the company that will bring it from an engineering and product-led organization to one that's more consumer-focused, marketing-driven and brand-focused. Barrett's appointment at Samsung is not his first as a Canadian VP of marketing for a tech company. Before shipping off to Seoul he was VP marketing at LG Canada for two years.
Meanwhile, in the agency world, Sharpe Blackmore Euro RSCG has brought on John Freir as its new ECD. Freir joins the agency from MacLaren Momentum, Maclaren McCann's promotion and experiential arm, where he was SVP, CD. He was joined in his move by former MacLaren McCann VP group account director Cass Enright, who has taken on the role of EVP, director of client services at Euro. Freir says that it's his and Enright's backgrounds in convergence will provide direction for the creative department, and agency as a whole.
"Ultimately, clients simply want solutions, and all the better if they can be solved across the table from each other in collaboration," says Freir. "It will be those who can speak fluently across all disciplines who will be the ones that get a seat at that table."
Draftfcb has also been hiring, adding a pair to its creative ranks, as well as a new business director.  The agency brought on Paul Williams to fill the latter role. Williams joined the agency from Klick Communications where he was group account director. Boasting over 20 years of experience in digital, Williams has also previously worked as group account director at Wunderman on the Kraft account, and on digital and mass for Bell and McDonald's at Cossette, after starting his career in the digital space at I.C.E.
Aya Refaeli-Bernardo and Krystle Mullin have also joined Draft as its newest creative duo. As AD and writer respectively, they have been tasked with working on assignments including TD Canada Trust and Kraft. Previously the pair worked at BBDO Toronto.