Wasserman + Partners adds five
The company makes new hires across the board following a streak of wins and renewals.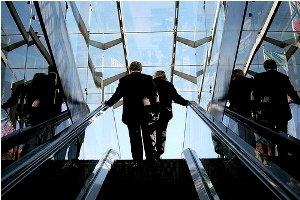 Wasserman + Partners has announced the addition of five new hires to the team following recent account wins, including Vancity and renewed contracts.

Tana Kosiyabong joins Wasserman as senior art director. Prior to starting at the agency, Kosiyabong previously worked with Publicis Vancouver and has also held positions at New York-based Mad Dogs and Englishman and TBWA in Thailand.

Joining the media side is Amanda Kulik, who comes to Wasserman as connection supervisor. Kulik has worked with the agency previously as media manager, leaving to work for two years as media supervisor at Vizeum Canada.

Jon Wiersma joins the Wasserman team as senior web developer. Most recently working at Themis Consulting, Wiersma is responsible for finding digital solutions across all platforms.

Also joining the team are Shane Goth and Dean Moussalli, both as supervisors, strategic services. Goth most recently worked at Victoria, BC-based Copeland Communications and Moussalli comes to the company from Vancouver-based FCV Technologies.