Swimming with black swans
Dean Black, president and CEO of Black and BlackDigital, has tips on keeping up with sudden changes in the market.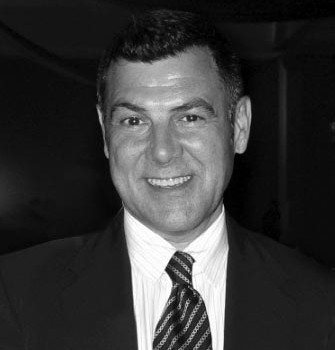 By Dean Black

In times of great uncertainty, only the great can differentiate. True or false?
A media client of ours asked a very interesting (and psychologically insightful) question the other day: is the marketing and media business in the midst of a black swan event? How you and your agency answer this question will become increasing important in 2012.
In his book The Black Swan, writer Nassim Nicholas Taleb theorized that a black swan was a surprise event with a major impact, which is later rationalized in hindsight as if it could've been expected. Almost all major discoveries, events and artistic accomplishments could be considered black swans, according to Taleb, from the rise of the internet to the Sept. 11 attacks.
Having "travelled" together for more than 10 years, our client and our team immediately hit on the idea that the current marketing and media climate wasn't just one black swan but a whole bevy of them.
Focusing on just the last two years, it's possible to suggest our current era is a confluence of multiple events. (Hell, throw in the world financial crisis and maybe the analogy is a perfect storm.) These events include the explosion of screens and proprietary platforms;  walled eco-systems, marketplaces and communities; the distribution of consumers' time across digital touchpoints; and the realization of the empowered consumer (reader/viewer/gamer/buyer, publisher/producer, moderator/curator).

These Swans throw punches
In an effort to keep up with the sudden change, brands are scrambling to acquire fans and friends without necessarily understanding what being a "fan" and "friend" means to their consumer.
Another impact is wholesale redefining of media channels. The idea of day-part has transmuted to encompass what screen your target is looking at when, and with what level of engagement. For instance, print is a low-tech screen with high engagement.
And PR, media and ad pundits suggesting that brands become media unto themselves, or more simply content producers, to satisfy consumers' newfound need for engagement have truly blurred the line around who does what. (I love the recent chatter about how newspaper sales teams must reorganize themselves as digital agencies and media buying agencies must become content providers
and marketers.)
Uncertainty in the planning and decision-making cycles is shortening the media-buying cycle to create spot markets in almost all the traditional media (RFP responses in 48 hours. "Can't move that fast? Fine, we'll just move the dollars online!").
Finally, our friends the bean counters (you remember, the guys that gutted marketing departments in the '90s) are either flummoxed or paralyzed by the fact that no one can give them an ROI calculation until after running the integrated social promotion, digital magazine, TV, print campaign and CRM initiative that the CEO wants to do for half of last year's budget.


Kill the Swan
So, without going all Confucius-like on you, opportunity exists in every crisis and our industry is smart, nimble and creative enough to develop new models to adapt to what many believe will be a new economy – starting now.
Differentiating in this environment will require you to:
•    Change your perspective as fast as the consumer changes theirs.
•    Pay detailed attention to changes in consumer behaviour and attitude; research and monitor more thoroughly and often by leveraging social media.
•    Adopt new tech that is right for the consumer's experience as it relates to your objectives, rather than just right for your objectives.
•    Assemble the team to write bitchin' business cases in short cycles. Remember who your partners are and work with them to get better information faster.
•    Embrace all your media and agency partners and learn about their businesses to determine what makes them successful. Remember they are the experts and have a lot to teach you about both content creation and platforms.
•    Experiment economically, fearlessly and quickly to measure success and failure because this info will help change perspectives (remember black swans are a surprise, but also opportunities for those in the know).
Most importantly, focus on creating solutions to the impact of black swans rather than on rationalizing them – you will find you have more energy than you have today. And you may also find your USP. You're going to need it.

Dean Black is president & CEO of Toronto-based BLACK and BLACKdigital.