Cossette Montreal hires Alexandre Amancio
The former Ubisoft creative director joins the agency as co-chief creative officer.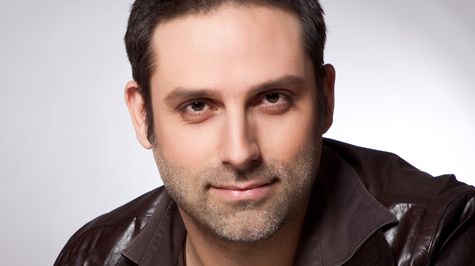 Cossette Montreal has made an addition to its creative leadership with the hiring of Alexandre Amancio as co-CCO.

Amancio, who boasts over 15 years of creative and brand engagement strategy experience, arrives at the agency from Ubisoft, where he worked for the last five years, most recently as creative director helming the well-received gaming brand Assassin's Creed. His background also includes work as an author, senior artist and senior 3D modeller at companies including Autodesk, Microids, CAE Electronique and ATS Aerospace. Amancio's hiring completes a months-long search on the part of Cossette Montreal to fill a gap in its creative team following the departure of former   co-CCO Carlos Garavito.

"The video game industry is a very ahead-of-the-curve industry that can inspire us, among other things, at the level of the consumer's relationship with the brand," said Mélanie Dunn, EVP, GM, Cossette, in a release. "Alexandre's arrival will enable us to push the limits in this area. In the past few years, Alexandre has evolved in an industry where the creative process is very complex. He has had to manage big production sites composed of multidisciplinary teams located all over the world. His knowledge and his expertise will be important assets for us in the years to come."

"Video games and advertising have many of the same elements in common," said Amancio in a release. "In both industries, we are ceaselessly on the look-out for new, more innovative ways to generate brand engagement with consumers. In addition, like advertising, the video game industry must now consider and nourish a very important social dimension in its development and strategies. The game is no longer just a game; it is a community, a relationship between the players and the brand."

Amancio will lead Cossette Montreal's creative team with co-CCO Antoine Becotte.