DDB appointed TeamBuy AOR
The agency will start with the development of an awareness-building PR effort for the social buying site.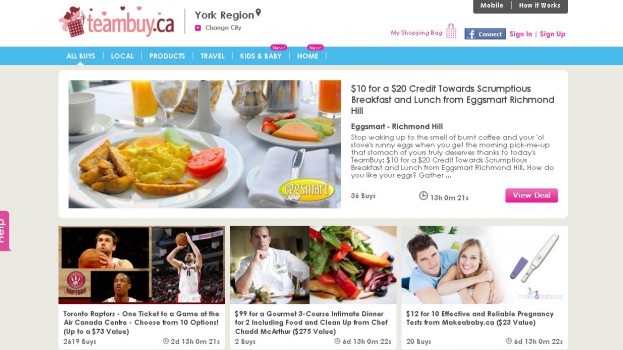 DDB Canada has been named AOR for Canadian social group-buying site TeamBuy.ca. The agency will initially take on a PR mandate for the company.

DDB was awarded the Teambuy business following a pitch process involving six other agencies that got underway last fall. The agency was chosen based on their tech savvy, ability to move quickly in the digital realm and creativity, says Ben De Castro, CMO, TeamBuy.ca.

"We're growing very rapidly in Canada and we realized that we  needed a larger partner to help us service our needs, which are growing every day," says De Castro. "DDB thought a little more outside the box, which is what you need to differentiate yourself."

DDB will begin work immediately on a brand-building PR campaign to help raise awareness of TeamBuy across the country, which will be implemented early next month. It will be followed by mass, digital and social elements later in the summer.