Design for the human race
Capital C's Bennett Klein reveals how user experience principles can be applied to mar-com.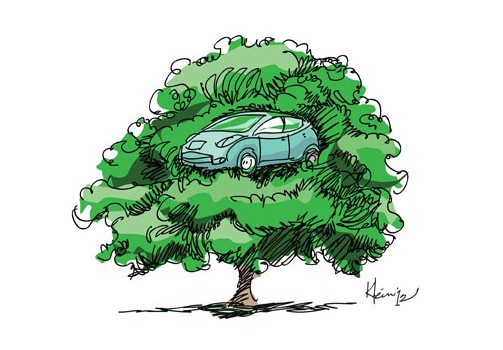 By Bennett Klein

There was a time when designers designed things and marketers marketed things. Today, design is a competency we all need to embrace.

Design is now how we approach problem solving, manage complexity, reduce risk and deliver valuable experiences. Design is how we plan the structure of our businesses and the construction of dynamic human networks we call organizations. It's how organizations create brand systems and platforms that deliver meaningful interactions. Service design is evolving to overtake object design.

Just as design was packed into a little box, so was experience. Experiential marketing companies focused on live events, where experiences were big, bold and meant to sell something. Experience is now framed as interactions with a brand, through multiple life cycles, that form brand perceptions.

Our industry has recently realized that we're all designers of experiences; that brands need broad and meaningful platforms and rich, diverse systems of value delivery. It's that collection of evolving experiences that keep a brand relevant and useful.

One of the founding fathers of user experience design is Don Norman, a psychologist who wrote the seminal book The Design of Everyday Things. He demanded that designers understand how things are actually used, and now refers to his discipline as "human centred design."

As the influence of the user experience design world bubbles up to the mar-com universe, here are four ways the principles of user experience can be applied.

1. Iterative/collaborative design
After design and user research development, many of the best design thinkers prototype ideas, testing them in the real world, not just focus groups. They then iterate improvements based on feedback which often challenges original assumptions. Iterative design also enables lead users, influencers, community leaders and true believers to offer input, enabling critical buy-in and ownership by key constituents.

2. Systems thinking
There was a time consumers didn't care where something was made, what it was made of and where it went when it died. They didn't sweat things like parent companies or who was on the board of directors.

Now, we need to think about how a product fits into a user's life and delivers value beyond its specific domain. The Datsun was simply a car; the Nissan Leaf is an electric mobility platform, requiring a charging system that has an impact on homes, communities, municipalities and government policy. Leaf users want to understand what happens to the battery after its lifespan, and Nissan is innovating as you read this, looking at cradle to cradle solutions (an old car battery becomes a new backup power source), compared to the old cradle to grave default (landfill).

The original Xbox was a game console. Today it's a digital lifestyle system, with Xbox Live and Kinect extending the platform globally, from gaming to arts, sports and education.
Systems thinking and design thinking will require us to understand more complex human and technological interactions and then design solutions, stories and experiences within it.

3. Useful interactions
Interactions are the connections that result in an experience, and the goal is to deliver value. This may be an app that provides weather or maps, or, like Nike+ GPS, offers high utility while keeping the brand integrated within the fabric of the user's life.

Interaction designers are changing the way we consume, exploring opportunities for meaningful connections at every interaction point.

4. Social as a business model
Society is now connected in a system of trust and reciprocity. Cultural capital is slowly built and value is earned through the exchange of meaningful experiences within communities of interest. These tribes, as they have done for a millennium, can spot an outsider in seconds. Brands can quickly become pariahs if they lack critical socio-cultural skills.

As experience designers, we need to look at social as a business solution, versus a media campaign or a technology play. We need to design our businesses to function in a world that is increasingly demanding high ethical standards, and that quickly exposes dishonesty.

User experience design is the handle du jour. But the methodologies and philosophies, insights and principles that drive it will endure. Embracing and evolving them is the only way our industry will continue to succeed.

Bennett Klein is a creative planner at Toronto-based Capital C.