Hiring expected to increase this spring
Twenty-two percent of ad and marketing execs plan to hire in the second quarter, according to a survey by the Creative Group.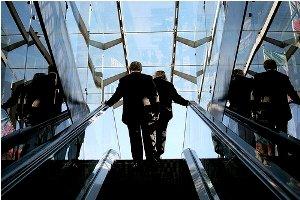 Marketers and advertising execs plan to continue the recent string of hiring, saying they are more likely to add staff in the coming quarter than in the previous, according to a new survey by the Creative Group, an industry-specialized staffing agency.

Based on more than 250 phone  interviews with executives at marketing organizations and advertising agencies, 22% of them plan to hire in the coming months – up from 15% at the beginning of the year.

Twenty-six percent of these companies expect to fill positions in web design and production, with social media coming in second at 25%, and PR and account services tying for third with 24%. Copywriters are least likely to be hired, with only 8% of executives saying they plan to fill these positions.

The boom is a result of more creative projects being undertaken by agencies and firms, said Lara Dodo, regional VP of the Creative Group. "[Online focused] candidates…are in particularly strong demand among companies of all sizes and industries, to help with online and digital initiatives."

More than 50% of respondents added that it was challenging to find skilled creative professionals, meaning qualified applicants could be in high demand.

The survey also assessed business confidence, with 86% (an increase from 82% three months ago) saying they are somewhat or very confident in their firms' prospects for growth.