Redefining self-service
Smart vending machines give retailers an opportunity to offer instant gratification to consumers.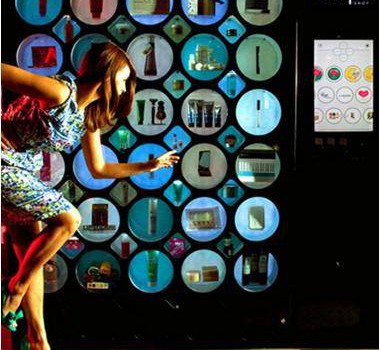 By Corrine Sandler and Leanne Bodnar

People don't like waiting. While this trend is evident in the pace of our everyday lives, its full weight has yet to be felt. To understand it better, Fresh Intelligence accessed an international study that examined the implications of this trend in 23 markets worldwide.

One of the highlights of this tracking research is that consumers want commercial innovations that grant them instant gratification and more immediate control over their time. We call this trend "Culture of Immediacy."

Capitalizing on this insight has provided an opportunity for marketers to redefine, and even revolutionize, the shopping experience for consumers. Vending machines, long associated with cheap convenience, are now being viewed as a sustainable retail option with global potential.

We see this in North America with an automated kiosk in the New York Hudson Hotel that sells luxury goods with prices ranging from $4 to $10,000, conspicuously targeting the more prosperous hotel guest with lavish products like a Paul Smith toothbrush or personal services like expensive sports car rentals or portraits from a celebrity photographer.

U*tique (pictured left) is another example, with luxury-product vending machines strategically located in upmarket hotel lobbies, gyms, nightclubs and malls. These sleek, interactive machines stock up to 50 bath, makeup and skincare products by luxury brands such as Lancôme, Bliss and Smashbox Cosmetics, which range in price from $5 to $160. Built-in touchscreens display detailed brand profiles, ingredient lists and product demo videos. Consumers can also request product samples directly from the machine.

In the future, vending machines could collect real-time data on an individual, such as the person's weight, cholesterol, blood glucose level or sun damage to the skin, which would be followed by personalized feedback.

Imagine being able to place your hand on a vending machine and hear an electronic voice say: "Your energy is low; touch here for your bottle of Gatorade G2."  Or: "You are dehydrated; touch here for 1.27 litres of water."

The coming generation of vending machines and self-service kiosks could provide considerably more information than is currently available to consumers when they shop. Among other things, this could entail a detailed breakdown of nutritional indicators for food products, an examination of ethical credentials and corporate CSR policy, or brand- and consumer-inspired ideas for new recipes and cooking creatively.

Given their flexibility and interactive nature, smart vending machines have the potential to outperform retail stores, returning higher profit margins per square foot and incorporating a wealth of brand-enhancement opportunities.

It's now possible to envision a third space between e-commerce and retail stores, represented by machines that combine the best of both worlds.

Corrine Sandler, founder and CEO of Fresh Intelligence Research Corp., and Leanne Bodner, client services manager, are focused on uncovering insights through unique quantitative and qualitative market research approaches.