Photos: Canada's hard fight at Cannes Soccer
Despite playing valiantly, the Canadian delegates lost to the Netherlands and Russia in the Beach Soccer World Cup.
Sadly, there were no goals to be had for the Canadian soccer team. Despite a brave effort, the team lost in the preliminaries to both Russia and Netherlands. Check out the photos below of the gripping game with Russia.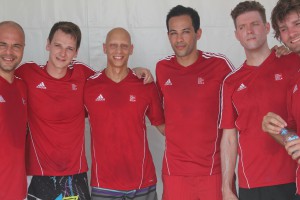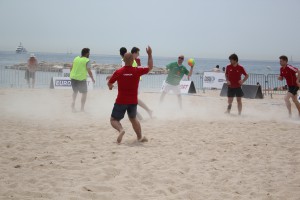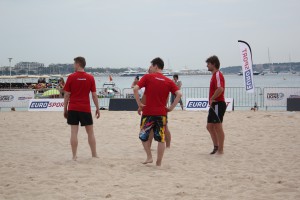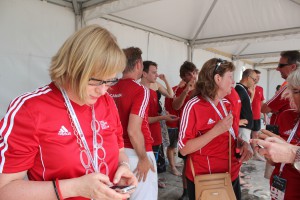 Strategy editor in chief, Mary Maddever Instagraming the experience.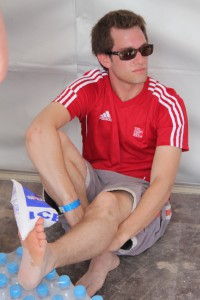 There were more than a few injuries on the field.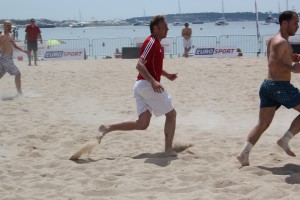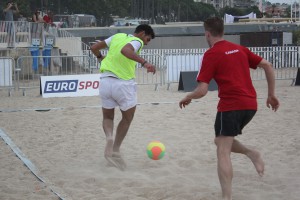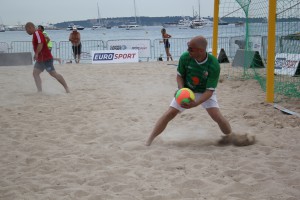 Sid Lee's Yanik Deschenes proved to be a great goalie.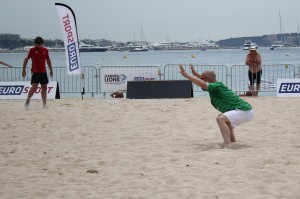 And a funny one at that.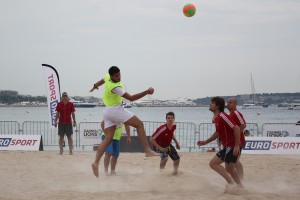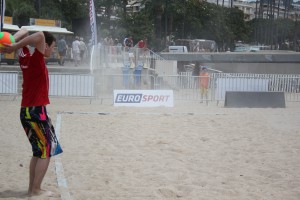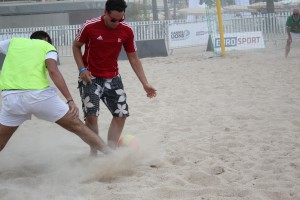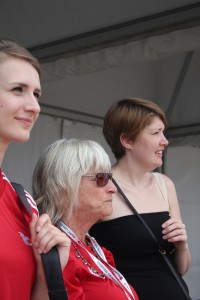 We may not have won, but we were the best dressed and had the loudest cheering squad.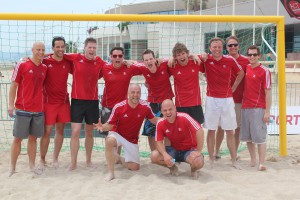 (Top row, left to right: Steve Persico, copywriter, Leo Burnett; Rafik Belmesk, strategy planner, Lg2; Jasmain Brochu, chief CD, Brad; Brad Canario, brand manager, Campbell's; Mike Donaghey, Ogilvy London (formerly BBDO); Miles Savage, account director, Tribal DDB; Name unknown; Chris Gannon, VP, Morgan Stanley; Aaron Nemoy, brand manager, Campbell's. Front row: Yanik Deschenes, VP global communication and PR, Sid Lee; Bodgan Truta, AD, Publicis)