Cannes Blog: À la prochaine
Mark Childs reflects on a "vibrant and optimistic" Cannes Lions week.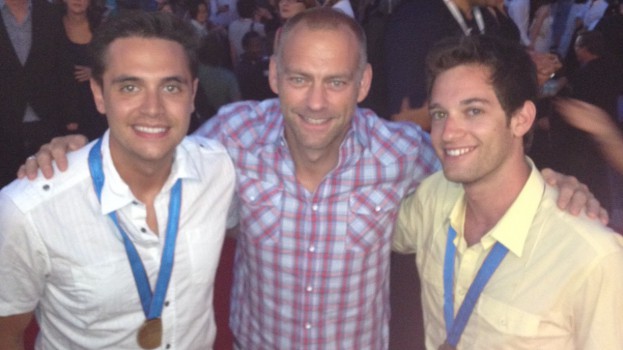 By Mark Childs

As team Canada and our global counterparts celebrate after the final Film awards and closing ceremonies, I reflect on this Cannes Lions 2012 Festival of Creativity. A full week indeed.

In flipping through my pictures, blogs and the #strategyatcannes Instagram, and reflect on both the volume and quality of work on showcase in the Palais, I conclude it has also been a productive week.

Some of my marketing peers may question that conclusion since I'm enjoying a week in France. But with careful consideration I would counter that I would happily spend a week in Toronto, Vancouver,  Montreal or anywhere to be this inspired by the work and the people behind it. I encourage all of my peers to experience Cannes Lions just once. Why?  Because to be here is to have a finger on the pulse of our profession and, as so aptly said by Bob Johansen of the Institute of the Future, "To get there early is to sense the future to compete in the present."

For me, 2012 has been one of the most vibrant and optimistic Festivals I can recall from the past few years. Maybe because technology has been so fully embraced, because there is increasingly more user-generated and contributed content, or simply because agencies and clients alike are hungry more than ever in our desire to create better work.

I've also seen first-hand that Canadian vibrancy is alive and kicking. We have a clear Cannes Lions presence, a client-inclusive agency delegation and a collective sense of pride in our work that does and will continue to define us. It's a presence that was so wonderfully symbolized by the Globe and Mail and strategy team events, always a draw for Canadians from around the Cannes Lions globe. Thank You.

From a personal perspective, I know it is a privilege to be here. And the opportunity to share work that inspired me throughout the week with my team back home to excited reaction has been exceptional. To share in Brad and Aaron's first Cannes Lions experience and Bronze achievement and be part of a Cannes Lions win myself exceeded my greatest expectation.

So in that spirit, on our client collective behalf to our Film shortlist partners, "Good fortune, safe travels et à la prochaine!"

Mark Childs is VP marketing at Campbell Company of Canada.