B!G Gold: Sid Lee Architecture sets up shop for Red Bull Amsterdam
The Montreal-based agency wins the top prize for transforming the headquarters of Red Bull's Amsterdam office.
The challenge
With its offices situated just outside the Dutch capital, Red Bull Amsterdam wanted to relocate to a more urban location that would better reflect its culture and involvement in arts and sports. Red Bull found a home in a former heritage ship-building factory north of Amsterdam with three adjacent bays. The company requested a non-conformist, energizing design that would help employees think up impossible ideas, and Sid Lee Architecture's main goal was to create a space that would reflect this rebel culture.
The insight
The brand isn't just about energy drinks. The company is a major sponsor of extreme sports and has been involved in racing competitions, including Formula 1 and Nascar. It has also invested in music, helping young artists by creating travelling workshops such as the Red Bull Music Academy, and in dance, particularly with the Red Bull BC One Battles, a breakdancing competition. Its new headquarters would need to reflect this dual personality while still functioning as a work space.
The B!G idea
To transform a simple industrial building into a space that represented Red Bull's philosophy, Sid Lee Architecture came up with a design concept that was just as extreme and unexpected as the energy drink maker's brand persona.
Working in collaboration with the agency's Amsterdam graphic designers, the architecture team wanted to express Red Bull's extreme sports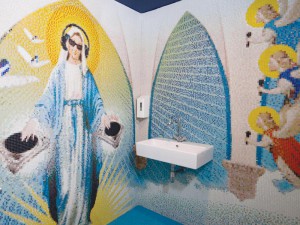 culture using master craftsmanship and down-to-earth humour (The trademark Red Bull wings, for example, are found surrounding the urinals in the men's washroom.) The interior architecture embodies pop culture and action sports in a physical way, such as skateboard ramps and ski cliffs that are also office-space functional. In one office, a jet is painted on the wall with an airplane wing protruding out to function as a desk. Contrasting elements (such as black vs. white or work vs. play) are used throughout the space to reflect the brand's uniqueness.
The impact
Red Bull employees and management were extremely satisfied with the new headquarters, which surpassed expectations. The total cost of the project was lower than expected, while Sid Lee's team managed to create a design concept that was fully on par with the company's identity and values.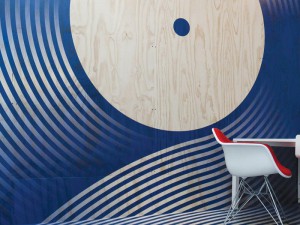 Jump to:

Silver: MacLaren McCann and MasterCard