Exacto stays on as Reebok's AOR
After an agency review, the athletic wear company has decided to renew their partnership with the Montreal shop.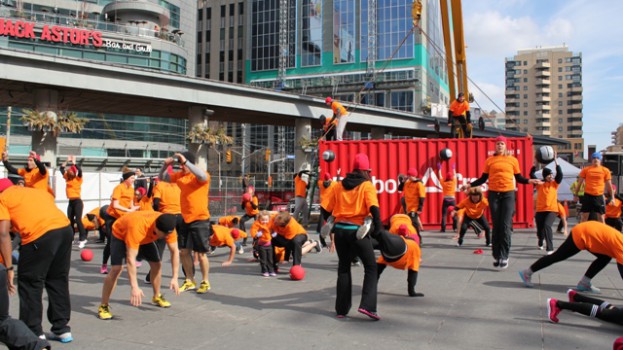 Montreal-based Exacto Communications will continue on as the AOR for Reebok Canada after an agency review pitted the shop against two other firms.

The review asked agencies to submit a 360 integrated campaign for the 2013 year, and it was Exacto's prior history with the brand that put the agency on top, says Benoit Allaire, president Exacto.

"You have a knowledge of their business, which gives you a good inside track," he says. "But also, you're the old agency, so you're coming with a bag of tricks you've already explored over those four years. At the end of the day, we took nothing for granted."

While he was tight-lipped on the creative direction for the brand, he says a new campaign is expected to hit the streets in February.

Pictured: Reebok and Exacto's CrossFit flashmob at Yonge-Dundas Square.