Cundari wins Fast Company's Innovation by Design award
The New York-based magazine dished out the award to the ever-popular Pain Squad app for the Hospital for Sick Children.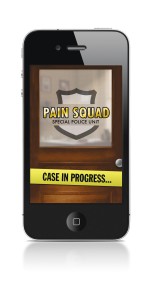 Cundari is having a banner year with its SickKids Pain Squad app, with two mobile Cannes Lions under its belt. Now Pain Squad has been awarded New York-based Fast Company's Innovation by Design award in the Interactive category.
The app, which gets children who are going through chemotherapy to document their pain through an interactive game, won over other finalists, including the Windows 8 platform, Ford's energy-saving electric vehicle dashboard, and Toronto-based Jam3′s interactive Bear 71 documentary for the National Film Board of Canada (which also picked up a Gold Cyber Lion this year).
"The Gold Lions are more prestigious, but this award is more meaningful to us," says Brent Choi, CCO, Cundari. "It really is an indication of where the industry's creativity can be applied. [For this award], we're no longer competing against agencies, we're using our creativity to out-create the likes of Microsoft. And those products are a part of our lives, and we want to really move from engagement to utility."
The awards honour the best design-driven innovations of the past year. More than 1,700 entries were submitted across nine categories. Eleven awards were handed out, including a low-tech, high-concept wheel chair designed by MIT mobile labs and Continuum in the Concept category, and a battery charger/campstove by Biolight, which powers by kindling in the Consumer Goods catgory. Nike FuelBand and Microsoft's Windows 8 platform were also awarded the Business Impact Award as notable game-changers in their fields.